Should You Consider Access Control for Your Business? In a Word, Absolutely.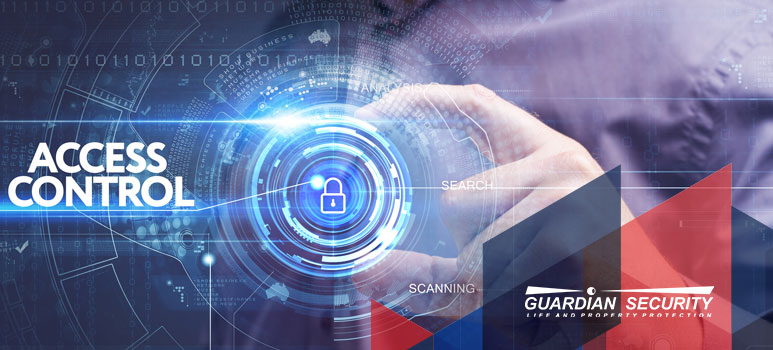 Running a business means expecting the unexpected. Running a successful business means expecting the unexpected and planning for it. As a business owner, you are no doubt thinking, "I can't control every element or other people's behavior." You can and must, however, take steps to minimize the risks.
Here are some important things to consider as you weigh the possibilities of implementing access control in your business.
It May Be Necessary to Keep People Out
If you run a business that does not necessarily require high traffic and open doors but one with other sensitive concerns, access control may be necessary to keep people out until you verify their identity.
Access Control Can Create Barriers to Unexpected Crisis
Workplace violence and acts of violence such as active shooting incidents are real and a growing concern in our society today. Security systems utilizing access control can be used to create barriers between the threat and employees.
Maintaining Security is More Cost Effective Than Fixing It
Every business needs some type of security measures to keep their business and assets safe. At the very minimum it means an extensive system to lock the business to keep it safe from thieves, vandals, or anyone who may want to do the business harm. If the keys are lost, copied, or stolen it becomes necessary to rekey the building as quickly as possible, often during off and inconvenient hours. Access control systems using access cards, keypads or biometric access control measures bypasses the problem by permitting the business owner to quickly change codes and permissions when necessary.
It is Economically Responsible
Access control systems are an added cost, so it is wise for any business owner to weigh the cost against the economic advantage. Access control aids the business owner in running a business more efficiently in addition to protecting assets. This improves overall profitability.
Implementing Access Control is A Big Step
For many businesses, implementing access control is a monumental step. Regardless of the type of business or facility, access control can increase the overall safety of occupants and visitors and the security of your assets.
Based in Seattle, Guardian Security has a strong commitment to the communities and businesses we serve.  Access security is a complex topic and if you have any questions, we are happy to help answer them.
Latest posts by Brendan Murphy
(see all)