Questions To Consider: Business Access Control Systems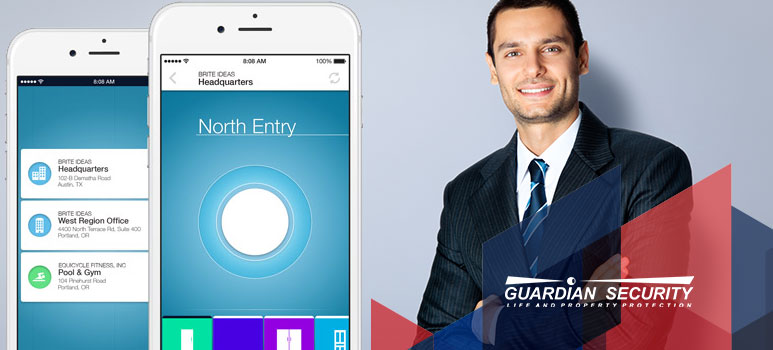 Whether you are upgrading an existing system or installing a new one, the effectiveness of your access control system will depend greatly on the preparation you do before installation in evaluating the environment, materials and circumstance as well as knowing how you will use it in the immediate and projected future.
Avoiding Extra Cost, and Headaches
As a business, you want to delegate your electronic security budget wisely and have components that are well-designed, and expertly fit to your specific objectives. That requires a bit more effort than a plug-and-play system. The good news is that if you ask yourself some simple questions, you can identify your real needs and communicate them to your commercial security company and the technician. If you have trouble nailing it down, don't worry. A professional security integrator can help you sort out your needs and explain the various access control technology options.
Top Questions to Ask Before Installing Access Control
Here are the top questions to help you find solutions that are right for your business and facility.
Why Do You Need Access Control?
Do you need to increase safety by controlling entrances and exits?

Do you need to avoid replacing keys or rekeying locks?

Do you have a high employee turnover rate?

Is it important to know who is on the premises at all times?

Do you need to make certain areas off limits or accessible only to some?

Is it important to protect products, supplies, or equipment?

Do you need to closely restrict or monitor access at all times?
Should Your Access Control System Include Analytics?
Are there areas you need to know when it was accessed and by whom?

Do you need to make certain areas off limits at specific times of the day?
Should Your System Include the Perimeter of the Property?
Is it important to restrict access to more than just building structure?

Are you wanting to prevent vandalism?

Do you have outdoor storage areas that need protection from theft?
Should You Have Layers of Access Control?
Are there other areas that need to be restricted to the public but accessible to most employees?

Do you need to restrict some areas to only upper-level management?
What Features Will Benefit Your Business?
Proximity (touchless)

Remote smartphone control

Key fobs or cards

Keypads

Scalability

Integration with video surveillance systems

Tied to other smart devices such as occupancy sensors or temperature detectors
About Guardian Security
Whether the focus is on tighter cash or inventory controls, theft detection and deterrence, or improved labor management, access control and integrated solutions by Guardian Security positively impact building operations. Contact us today to learn more about access control solutions for your business. 
Latest posts by Brendan Murphy
(see all)