Combining Video Surveillance and Access Control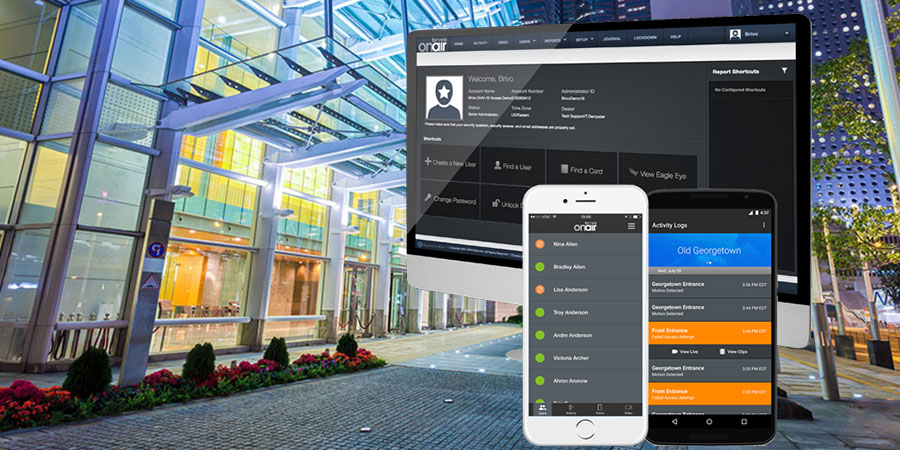 Security systems that combine video surveillance with access control are in high demand for medium-sized organizations, and even higher demand for larger properties. Savvy organizations tend to seek out a fully cloud-based solution, because that eliminates the need for onsite computer servers to support the system and ensures video storage is securely retained. Furthermore, many groups wish to subscribe to a pay-as-you-go service; this makes these essential security services easier to budget and allocate.
Our Solution for the Demand
Guardian Security has a solution that checks all those boxes: a video surveillance/access control combo that integrates the Eagle Eye Security Camera VMS with the Brivo OnAir Access Control System. These systems are highly compatible with each other, and their integration allows the user a single sign-on for the entire system. Because video storage takes place in the cloud, there's no maintenance required. Speaking of video, users can watch their footage with:
· One-click view of entries, exits and door tampering events
· On-demand views of live events and overlayed events
· The OnAir Activity Log, which allows past events to be downloaded
· The In-Context Video Search, which enables a search function for specific events and time segments
· Mobile access, enabled by the Brivo OnAir Mobile Administrator app
Because video storage takes place in the cloud, there's no maintenance required.
How it Works with Access Control 
This integrated solution also allows properties to correlate their video surveillance with access control events. With the Brivo OnAir interface, site administrators can add references to their Eagle Eye cameras so video can be connected to activities from their access control. Furthermore, the cameras can be associated with the doors and sensors that are access control protected. It's a cross-referencing method that enables time stamping on access control events caught on camera.
To learn more about combining video surveillance and access control in one system, Seattle area organizations should contact Guardian Security. We will be happy to demonstrate this product to you.
About Guardian Security
Guardian Security is the first choice for security in the Pacific Northwest for public buildings, office buildings, warehouses, homes, schools, hotels and hospitals. Our customers have included local and national names that you know and trust.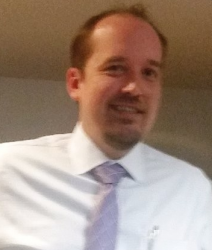 Latest posts by Matt Smith
(see all)