Let Smart Home Security Help You Be A Superhero This Halloween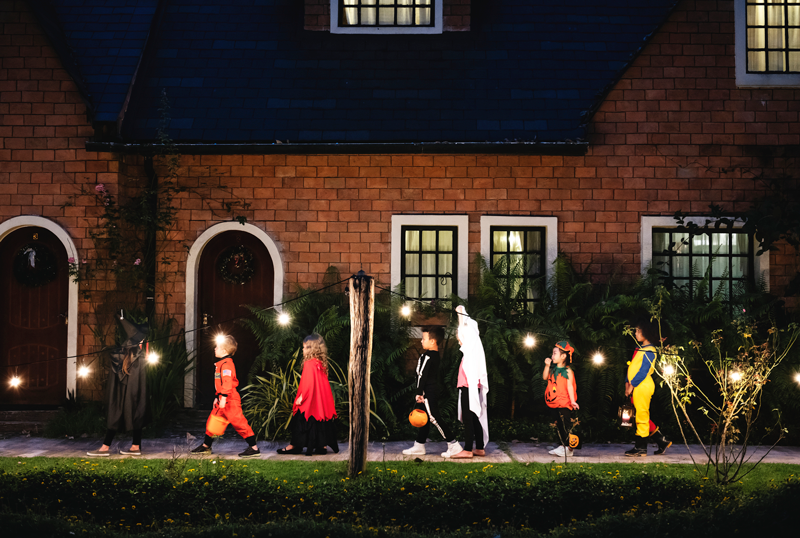 Halloween is a time for fun and socializing with everyone in the neighborhood, but it's also a prime time for crime. However, smart home security is the perfect solution to ensure a safe, and fun Halloween, whether you're home or out trick or treating with the family.
Smart Home Security Alerts Notify You of Common Security Risks
Property crimes such as vandalism and burglaries are common problems for Halloween night. These are also crimes of opportunity. Leaving your garage door open is a welcome signal for burglars looking for easy targets.
An intelligent security system sends you alerts when you forgot to close the garage door or set the alarm. All you need to do is press the button in the notification to close the garage door or arm the alarm system. It gives you peace of mind knowing that someone has your back, ensuring the security of your house even when you're out trick or treating in the neighborhood.
Smart Home Security Summons Help in an Emergency
For an additional layer of security, add monitored protection. If someone breaks into your home, whether you're there or not, your smart security system notifies a central monitoring station. A security professional assesses the event and dispatches the police if necessary. With tamper-proof protection for your security system, your intelligent security can still signal for assistance if the burglar tries to disable the alarm.
Use Your Smart Home Security System as a Deterrent to Criminal Activity
A 2013 study by the University of North Carolina illustrated that 83 percent of all burglars checked for an alarm system when choosing a target for burglary. Sixty percent said they would choose another house if they determined that their target had a security system.
If you have a dedicated cellular connection for your system, then it can't be disabled even if a burglar cuts the line. Your security system is burglar proof and deters criminals. Now those are some incredible superpowers.
So, if you don't have a smart security system to make you look like a superhero this Halloween, consider installing one. Contact a security integrator who can help customize the perfect smart home security solution for you and your family.
About Guardian Security
Guardian Security is the first choice for home security in Seattle and the Pacific Northwest. We service public buildings, office buildings, warehouses, homes, schools, hotels, and hospitals. Our customers have included local and national names that you know and trust.

Latest posts by Guardian Staff
(see all)