Why should my fire alarm be monitored with an AES radio?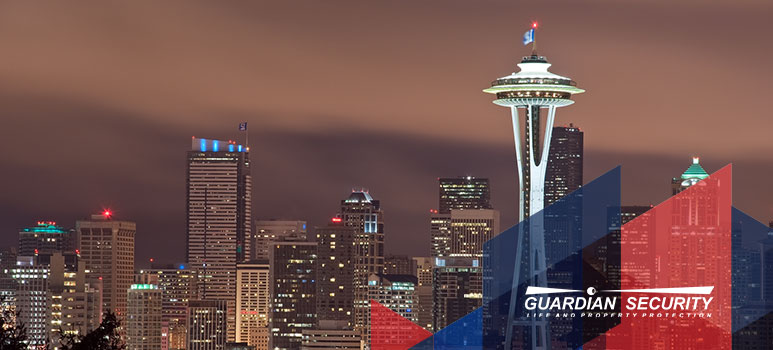 Latest posts by Bob Vezzani
(see all)
One of the most common questions we get at Guardian Security is from Washington business and facility owners asking "Why should my fire alarm system be monitored with a radio?" It is a great question, with some important answers.
Fastest, most reliable transmission speeds
Fastest…
While other communication pathways, such as cellular can take up to 45 seconds to connect, Guardian's AES mesh radio network can take just 1-2 seconds. Consider this, a fire can double in size and intensity every 30 seconds, which means the speed of your alarm communication can be the difference between life and death. Watch this short video for a quick overview…
Most Reliable…
AES Intellinet was originally built for as military grade communication pathway. Guardian's private AES mesh radio network is the largest in Washington and extends further than any other AES network in Washington. Signals are not confined to just one route, it is a mesh network where the signal can find the most efficient route as well as a redundant pathway. This allows us to have the most reliable redundant communication pathway back to our central station.
Saves you money… 
Our AES mesh radios can help reduce your operating costs by cutting costly phone bills.
Why this is important
We believe that information is power and want all of our clients to be informed clients. What you know can mean all the difference in your safety, the safety of your employees and the protection of your assets. That's why we will start to answer that question with fire related incidences from 2015. The Washington State Fire Marshal's Office 2015 Fire Fatality Report contained the following data for Washington State :
There were 52 fire related fatalities reported in 2015.
The number of fire related fatalities increased slightly; up 13% from 2014.
Seventy-five percent of all fire related fatalities occurred in residential occupancies.
When smoke alarms were present, they were operational only 39% of the time.
Overall, adults age 40 or older face the greatest relative risk of dying in a fire.
Children under the age of 10 accounted for 13.5% of all fire related fatalities.
Detecting a fire early can mean the difference between injury, death and preventing the tragedy.
Monitored fire alarm systems do more than "sound and alarm" they also put the help you need in fast motion. For question on wireless alarm monitoring at your commercial or residential facility, contact Guardian Security today. We'll be glad to discuss the wide range of available solutions.