Guardian Security Systems, Inc. is one of the largest locally-owned and operated fire and security alarm contractors in the Puget Sound area with an experienced and dedicated staff of technicians, designers and administrative professionals.
Prevent Disaster. Remain In Compliance.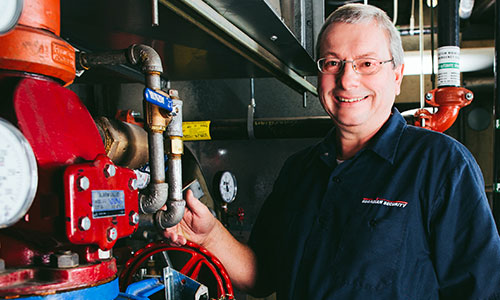 For over 40 years we've been at the forefront of the design, installation and servicing of fire alarm systems here in the Pacific Northwest. Our customers have included the regional FAA, Pierce County Municipal Building, Puget Sound Environmental Learning Center, Children's Hospital and the Seattle Art Museum.
Our engineers, designers, project managers and certified installation technicians have a wealth of experience in delivering fire detection and alarm systems for all types of buildings, businesses and needs. This experience can improve the overall effectiveness of your fire protection program, reduce maintenance, reduce running costs and extend your current capital investment well into the future.
Guardian Fire System Clients Include: