Reducing Springtime Crime with Video Surveillance in Washington State
As the weather warms up and the days get longer, it's common to see an uptick in crimes against businesses. Enterprises of all types are at risk of being targeted; this shifts the focus on turning profits by year's end, to protecting those profits from springtime crime with video surveillance. Washington state businesses can use monitored video surveillance to reduce their risks of victimization to these crimes. 
Vehicle Theft 
In cities like Olympia, motor vehicle theft is one of the fastest-growing crimes this spring. The Olympia Police Department (OPD) reported motor vehicle theft as the most common crime against property (a 40% increase in the last year), with vehicle prowl coming in at a close second. Any business with a parking lot is vulnerable to having customer and employee vehicles stolen or tampered with. Some of these crimes, such as catalytic converter theft, can happen in seconds. To do your part to deter thieves from acting, or help bring them to justice if they act, you need quality video surveillance.
Guardian Security has solutions ranging from pan/tilt/zoom cameras to color cameras and more, from manufacturers you know and trust. 
Retail Theft 
Retail businesses are especially vulnerable to theft of merchandise and cash. Now, the Washington State Attorney General's Office has deployed an Organized Retail Crime Task Force to collaborate with law enforcement agencies as they focus on fast-growing organized theft rings. This new focus is paying off; in King County, arrests for retail theft have spiked by 100%. Regardless, most business owners would prefer to prevent retail crime from happening. If this is your goal, Guardian Security can give your business security a boost. If you haven't yet integrated your intrusion detection system with cameras, or you feel your camera coverage may be inadequate, we're ready to help. 
Violent Theft 
Another trend law enforcement officials are noting is retail theft turning into violent crime. Retailers with high amounts of cash onsite are especially susceptible to this; for example, legal cannabis dispensaries that are cash-only businesses. Because their registers are full of large bills, and they tend to have a great deal of cash stored onsite, Washington dispensaries experienced around 100 armed robberies last year. To deter thieves from acting and assist law enforcement investigations, cameras should be installed over cash registers, store rooms, entrances and exits. This can reduce the risk of a robbery becoming a violent crime. 
How Video Surveillance Can Help
When employees are minding the store, you can check on your video surveillance footage in real time from your smartphone (up to six cameras at a time). In addition, you'll receive a call from our monitoring center the moment a camera is triggered to record. From there, our agents can verify the event as a crime in progress and dispatch police to your address. If you opt for our additional video verification service, the police response to your location can be faster depending on your local alarm ordinances. For more information on video surveillance in Washington state this spring, call Guardian Security. 
About Guardian Security Systems, Inc.
For over 40 years, Guardian Security has been at the forefront of custom commercial security, fire, and communication systems integration in Washington State. Today, we proudly serve more than 10,000 customers throughout the Pacific Northwest. Contact us today to learn more.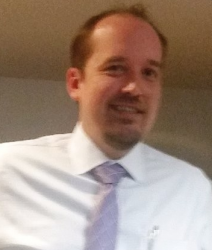 Latest posts by Matt Smith
(see all)