Guardian Security Participates In Annual Event to Help Communities in Whatcom County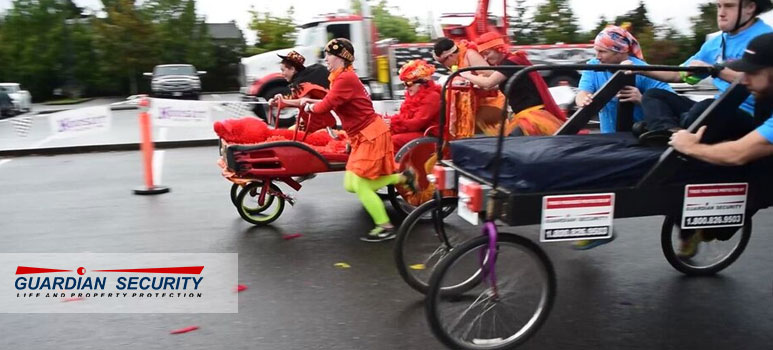 Guardian Security Systems, Inc. was a proud sponsor and participant in the annual Family Promise Bed Race, held by the Interfaith Coalition in Whatcom County. Our staff had an amazing time and made meaningful connections supporting this wonderful annual event which has again been a great success, raising over $12,000 to help more children get out of poverty and into housing in Washington State.
Can't wait for this great event next year! Click here to download the full magazine article!
About Guardian Security
Guardian Security is the first choice for home security, commercial security, and systems integration in the Pacific Northwest. We service public buildings, office buildings, warehouses, homes, schools, hotels and hospitals. Our customers have included local and national names that you know and trust.
About Interfaith Coalition
Interfaith Coalition provides emergency and transitional housing for homeless families and support for our marginalized neighbors in Whatcom County. View the website for more information: https://www.interfaith-coalition.org/

As the Branch Manager for the Bellingham and Yakima offices, I am excited to lead a team of customer service professionals to provide Security and Peace of Mind protecting what's important: your family, home and business.

Latest posts by Konrad Koscis (see all)