Video Surveillance to Protect Pacific Northwest Retailers from Slip and Fall Fraud
Slip and fall liability claims are nothing new, but data from the National Insurance Crime Bureau shows there is an increase in potentially fraudulent slip and fall claims since the onset of the pandemic. Now more than ever, quality video surveillance can help protect Pacific Northwest businesses from suspicious slip and fall claims. Here's what you need to know, and how proper video surveillance coverage can protect retailers. 
Fraudulent Slip and Fall Claims are on the Rise  
It's a critical time to protect retail businesses from fraudulent claims of personal injury. The Pacific Northwest has seen its share of fraudulent injury claims in recent years, like the car insurance fraud scheme in Washington state that was cracked by law enforcement in January 2022. When it comes to slip and fall claims, the National Insurance Crime Bureau reports that more than 2,000 slip and fall cases filed per year are "questionable." 
Slip and Fall Scammers are Getting Smarter 
Slip and fall scams are nothing new, but the scammers who perpetrate these frauds are getting more clever with their tactics. One trend is to scatter slippery merchandise on the floor – such as grapes or a liquid product – then, "fall" on top of it in order to claim an injury. Often, the scammers do this while no one is watching; the idea is to minimize attention and have as few witnesses as possible.
Slip and fall scammers are also more likely to work in teams, with one person acting as the "lookout" and the other staging the fall. 
Cameras Can Protect Retailers from Slip and Fall Fraud
All of these factors were present in a fake slip and fall scam against a major grocery store chain in 2021. The good news is, video surveillance helped protect the retailer against this fraud. The actions of both perpetrators were shown on camera; one intentionally laid down on the floor to fake a fall, while the other acted as a lookout and concerned "caregiver" seeking help from employees. In cases where a slip and fall fraud involves a single perpetrator caught on camera, it's typical to see the scammer stay on the floor until an employee responds and helps the person up. With clear video surveillance footage, insurance companies and legal professionals can quickly discern  whether or not the fall was legitimate. 
Video Surveillance for Pacific Northwest Retailers is a Must  
It's only with a quality video surveillance system that slip and fall fraud can be proven. To protect retailers from fraudulent slip and fall claims, Guardian Security can install intelligent cameras that tell the entire story. To request more information, call any of our locations throughout the Pacific Northwest. 
About Guardian Security Systems, Inc.
For over 40 years, Guardian Security has been at the forefront of custom commercial security, fire, and communication systems integration in Washington State. Today, we proudly serve more than 10,000 customers throughout the Pacific Northwest. Contact us today to learn more.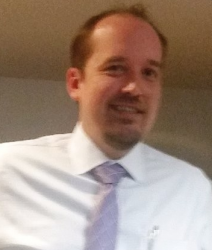 Latest posts by Matt Smith
(see all)