Identity Management and Access Control: Finding The Right Solution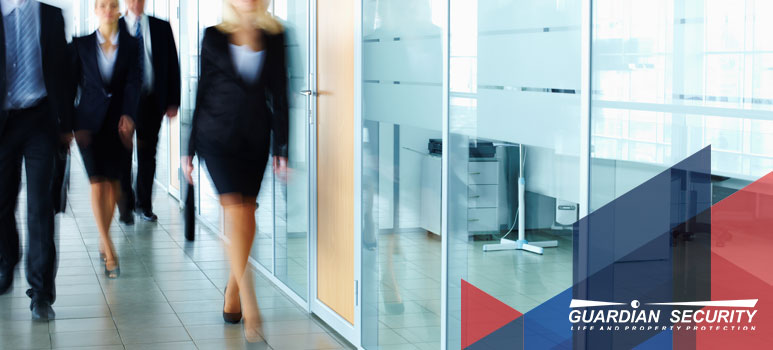 We understand that the right tools not only improve security; they improve productivity as well. Identity and access management tools help strengthen productivity and security while reducing risks. A quality solution ensures the right people have access to the right places at the right times. In a market flooded with software purporting to do just that, finding those tools can be difficult.
Here are some helpful tips for eliminating the complexities of choosing access control tools to find the right solution for your business.
User Friendly
Identity management tools should address the challenges of access control without being complex and burdensome. Look for a user-centric, open access control platform.
Easily Accessible Reporting
Before you choose access control tools, research the system's reporting capabilities. An advanced system should provide quick and highly accessible results on things such as personnel, access, door status, and event history.
Seamless Wireless Lock Interface
Many people assume that all access control systems are compatible with all major brands of wireless lock technologies. This is not so. Make sure your solution is compatible with all major brands of wifi, wireless, and PoE locks.
Look for Trace History Applications
There are times when you need to know who has been where immediately. Having to go through many steps to access that information can limit the effectiveness of an access control system, so look for one that provides immediate trace history reporting.
Access Control Solutions Should Allow You to Streamline Tasks
Most businesses need fluid control over access levels. Look for a system that provides system-wide task access that enables users to change and monitor access groups quickly and easily by creating and modifying personnel groups.
Easy Information Sharing
Best-of-class access control systems should provide easy sharing and controlled access of personnel data across multiple systems.
Video Integration
When there is an access event or alarm, it is important to be able call up live or recorded video in an instant. For this to happen, access control systems must be compatible and integrated with your video management system.
Integrated If This Then That Triggers
Access system controls should include the ability to employ extensive triggers and macro associations that include such things as time schedule events, access alarms, and card access events.
If You Have Multiple Campuses, Buildings or Tenants Look for Database Segregation
In many situations a business needs one system for multiple buildings but require that each one have access and privileges limited to their individual building. Look for a system with advanced operator privileges and controls.
Guardian Security's Recommendation
At Guardian Security we understand that your business should be supported by technologies that not only meet your needs today but anticipate the needs of tomorrow. When searching for the best tools to support our customers, we look for features that exceed even the highest expectations and we've found that in the Open Options platform for larger applications and the Brivo platform in smaller applications. This feature-rich software checks off our extensive list of must-have features and exceeds even our own expectations.
Guardian Security provides top of the line, sophisticated technologies to meet the needs of today's business. Contact our Integrated Systems division to learn more and schedule a consultation.
Latest posts by Brendan Murphy
(see all)