HEALTHCARE SECURTIY
Nurse Call | Access | Video | Fire
Guardian Security is pleased to partner with small, medium and large healthcare facilities to ensure safety & security for staff, visitors, and patients.
UL Listed Nurse Call Systems
Ensure Patient Safety
Guardian Security has UL® Listed nurse call systems to meet the needs of hospitals, nursing homes, and assisted-living facilities. Also known as call bell or call light systems, nurse call systems are the communication link between residents or patients and caregivers.
Ambulatory Surgery Centers

Assisted / Independent Living

Hospitals & Cancer Centers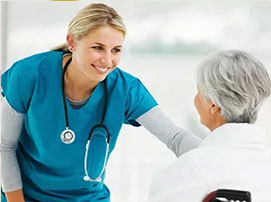 NURSE CALL & EMERGENCY CALL
Guardian has UL Listed Nurse Call and Emergency Call equipment to meet the needs of hospitals, nursing homes and assisted-living facilities.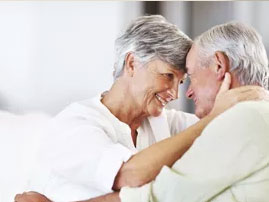 WANDER MANAGEMENT
Guardian's wander management system lets dementia and at-risk residents move freely about your facility while preventing them from wandering off.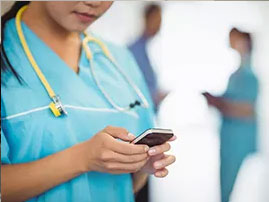 ALERT INTEGRATION MANAGER
Guardian's Integration Manager allows a facility to seamlessly integrate calls and activities from all of its systems and route those calls appropriately.
SECURE SENSITIVE AREAS
Access control systems from Guardian Security maintain patient privacy, records integrity and regulatory compliance by restricting access to closets, labs and sensitive patient records. Know who accessed restricted areas and when with mobile alerts and activity notifications.
STAY IN COMPLIANCE WITH AHJ
Guardian Security can be your single-source provider for multiple fire and life safety solutions that can be integrated and networked for granularity of information. When it comes to keeping your equipment operating at its best, our specialists can provide testing and inspection, preventive maintenance, fire alarm monitoring and 24/7 emergency service.
MONITOR, RECORD & PROTECT
Larger systems frequently require system integration with existing security systems and we have the experience necessary to get the job done. We can provide video analytics on a small or large scale that will make your job much easier and help you to find the video image you need quickly.
Guardian Security has been installing camera systems for 35 years. Let us show you that our experience does make a difference.
What Our Customers Are Saying


"Sean Humphrey House has used Guardian's Security's services for several years. We have been consistently impressed with their services, prompt scheduling of appointments/inspections, thoroughness and accuracy of work performed by technicians/specialists, and professionalism of office/support staff. Guardian Security completes our annual inspections, and repair needs, in a timely manner and for reasonable costs/fees. We highly recommend them!"
Roy Sykes
Humphrey House
Bellingham, WA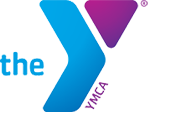 "Guardian Security set up the appointment to test our sprinkler systems, fire alarm systems, and everything else! They were very exact and prompt. The men arrived on time, were conscious of our request to test the alarms later so that our residents would not be frightened. They worked the better part of the day, not even stopping for lunch. They were polite and very professional. I was very impressed."
Mary
YMCA Bellingham
Bellingham, WA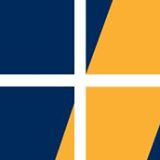 "I have found the services provided by Guardian to be both flexible and responsive to the needs of my clients. They have always been quick to respond and excellent at troubleshooting problems with systems suffering from construction defects and poor installation."
Janelle Fenton, CMCA
Director of Marketing and Operations
EMB Management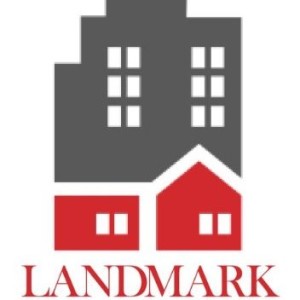 "On multiple occasions, Guardian Security has come to the rescue on failed security systems caused by other alarm monitoring companies. I appreciate Guardian Security's ability to follow up on annual inspections, provide information on new programs/technology and suggestions on ways to reduce expenses at my rental properties."
Kimberly Servoss
Commercial Property Manager 
Landmark Real Estate Management, LLC

"The staff at Guardian are easy to work with and thorough."
Kathy F.
Whatcom Hills Waldorf School
Bellingham, WA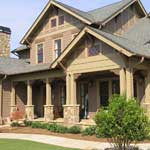 "I could not be more impressed with the service and response I have received from Guardian Security. They have helped make our new house a safe home."
Brian Nova
Residential Customer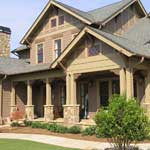 "Quick and very easy to make an appointment. The service man was polite and helpful. He was timely and got the job done."
Jennifer N.
Residential Customer
Seattle, WA
"Guardians service is exceptional. Their scheduling has vastly improved. They let you know when they will arrive. The same technicians do the work and this expedites the process because they are familiar with the equipment and property. Guardian is a one stop process company for the fire, safety and backflow testing. Their pricing is reasonable also compared to the competition. I fully recommend this company. "
Richard Peyser
208 Boyslton Building, Seattle WA

  "Our company underwent a state survey, and as a result we were required to have additional testing on our smoke alarms and zoned fire alarm system. The survey requirements needed to be met per state code as well as on a specific, quick, timeline. Guardian Security was extremely responsive. I made contact with Guardian, and was moved quickly and efficiently to the appropriate persons. Testing was completed in our office setting, during business hours, without hassle or disruption to our business. Everyone from reception, to scheduling, and the service technicians who performed the testing were exceptionally helpful. Very professional service, top to bottom!"
Anna McClellan
Bellingham Urology Group PLLC
"I have working w

ith Guardian Security here for the past seven and a half years. It has been a pleasure to work with a great group of people. Very professional and have the compassion working around my senior residents. I would recommend this company to anyone. You folks at Guardian make my job a whole lot easier." 
Dennis Nick
Maintenance Supervisor
Creekside Merrill Gardens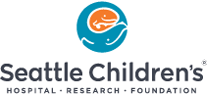 "The prompt service call was completed by a knowledgeable and courteous service technician who found the problem quickly and restored our service in a timely manner. She acted in a professional manner and treated us with respect and consideration. I'd be happy to have this technician at our facility in the future, and feel that she portrays the highest standards for your company. Bravo!"
Mark Zealor
Seattle Children's Research

"There are many fire safety companies in the Seattle/King County area. Some who charge a bit less than Guardian Security. For the last thirty years, I have chosen Guardian Security to service and repair our buildings because of their knowledge and quality. Their advance notice of upcoming renewals takes scheduling off my busy "To Do" list and gives me plenty of time to alert the residents of the upcoming service. Their capability of quickly attending to an emergency is most comforting. I cannot imagine managing this aspect of our buildings without Guardian Security."
Randall Berg
Randall Berg & Associates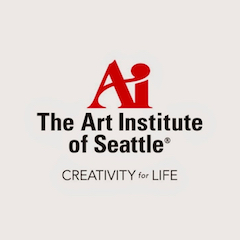 "Very punctual, accommodating with dates and times, courteous and knowledgeable. We are very pleased to have Guardian Security perform maintenance on our system."
Arthur Avalos
The Art Institute of Seattle
Seattle, WA


"Guardian security is more than our contracted alarm systems company and technicians. Every person I interact with at Guardian treats me with the utmost respect, professionalism and knowledge. I can personally say that it is always a pleasure to have any of the Guardian team members on site for any service matters."
Wesley Homes
Lea Hills, WA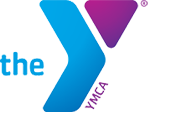 "Once again the technicians that represent Guardian Security were on-time, professional and prompt with their task. Allowing me to get on with my Sunday plans."
Thanks,
Janet Cassar
YMCA Day Care
Washington

"Two technicians came to my building to identify a solution for repairing a non-working alarm. They quickly diagnosed the issue as the alarm being disconnected sometime in the past. They re-connected the wires and solved the issue saving our company thousands of dollars in equipment rental."
Chris Wythe
Universal Avionics
Washington

"The Mountaineers Baker Lodge replies on GUARDIAN SECURITY to ensure the safety of our guests. Their fire alarm inspection and fire extinguisher services are excellent. Knowing that the alarm system is tested and fully functional give the Baker Lodge hosts peace of mind. Thanks Guardian!!"
Rich Lawrence
The Mountaineers
Washington

"These guys are always prompt and professional! We love their service, and it's great to have someone you depend on, especially when it involves Security.
Thanks!"
Monika Szubska
Bellingham Training & Tennis Club
Bellingham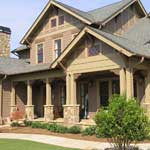 "We have worked with Guardian for 14 years and have always been very
satisfied. Their technicians are friendly, competent, and well qualified."
Tom & Sandy N.
Residential Customer
"Working with Guardian Security is great experience, their tech's, scheduling, response and sales dept. have been very professional. They show up on time and have been very understanding when it comes to our diverse property."
Isaac Hedblom
Camp Korey
Mount Vernon & Lynnwood, WA