Guardian Security supports cause to help homeless children in Whatcom County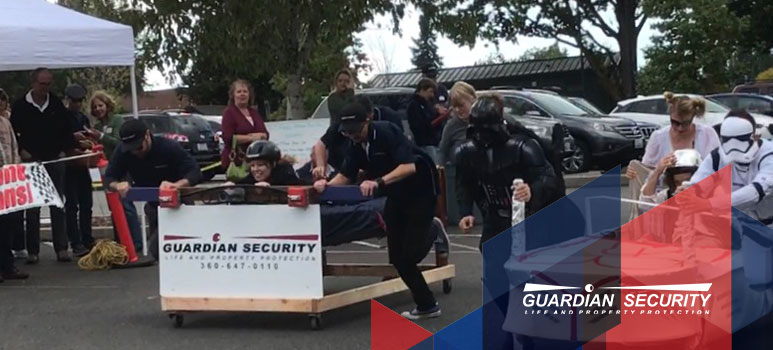 The staff of Guardian Security was proud to be a participating sponsor at the first annual family Promise Bed Race to help homeless children in Whatcom County. We placed 2nd place for both fastest Bed and most funds raised.
Family Promise is an outreach program offered by the Interfaith Coalition to help homeless children and their families. Guests receive overnight accommodations and meals at local congregations from volunteers. During the day, families go to a day center and work with Family Promise case managers who help families regain their self-sufficiency. Family Promise is proven, cost-effective model, already in over 200 communities across the nation, including in Skagit County.
For more about Family Promise visit https://www.familypromisewhatcom.org
About Guardian Security
Guardian Security was founded in 1976. We have been serving the people of the Northwest with their security and fire protection needs since our inception at that time. We have four offices located in Yakima, Tacoma, Bellingham and in the SODO district of Seattle. Our Seattle office is home to our own UL listed monitoring center where we monitor nearly 30,000 alarm accounts including nearly 60% of all high rise fire alarm systems in the city of Seattle.

Latest posts by Konrad Koscis
(see all)