For Campuses and Hospitality, There's Siemens Cerberus DMS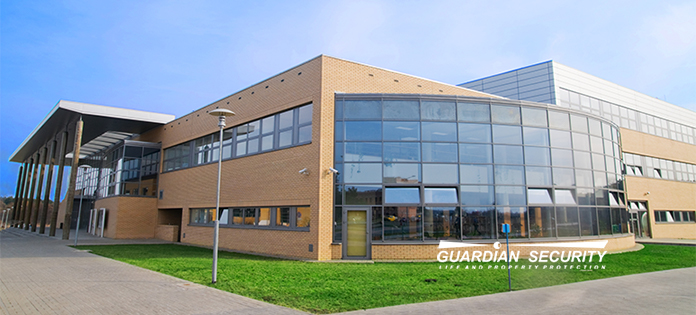 Latest posts by Stassa Hansen
(see all)
When an academic campus, hospitality facility or other multi-building site is in need of a new protection option, one of the most appealing choices to consider is Siemens Cerberus DMS. Cerberus DMS is a system that can be either a simple or advanced application for a complex industrial site. When the goals for protecting your school or hospitality property seem daunting, this is a system designed to make things simpler. It's smarter, more efficient and more flexible than previous iterations of protection for large properties. Here are some the reasons to consider implementation.
More than Fire Protection
Cerberus DMS is more than fire protection; it's actually a highly customizable danger management station. That means fast, reliable response to not only fire events, but life safety events and security events as well. It also helps you avoid disruptive building evacuations and unnecessary false alarm escalations; in other words, it also protects customer experience, your reputation and your bottom line.
Multi-Discipline Integration
Cerberus DMS can integrate multiple disciplines, which means fire safety and security can be combined with access control, intrusion detection and video surveillance. When all your building protection systems are working together as one, the result is a unified security platform that keeps daily operations running like clockwork while all your occupants stay safe.
Scalability, Flexibility and Accessibility
Cerberus DMS is a system that can grow with your organization. When it's time to make expansions to your property, it can accommodate that growth with scalable, flexible technology. The open platform and smooth integration means low life cycle costs, making it easy to incorporate changes with fast, easy engineering. And for managers, it's easy to access the system from anywhere thanks to a mobile app.
Other exciting features of the Cerberus DMS protection system include:
Fast, correct guidance of intervention forces
Support for confident emergency management
Clear, immediate event notification
Verification actions assure the validity of fire and security alarms
Automatic, verified actions to reduce response time
Detailed reports can be generated
A 24/7 manned control room
To learn more about Cerberus DMS, Seattle area managers can contact Guardian Security. We will be glad to answer your questions.
About Guardian Security
Guardian Security is the first choice for home security in Seattle and the Pacific Northwest. We service public buildings, office buildings, warehouses, homes, schools, hotels and hospitals. Our customers have included local and national names that you know and trust.