Edwards Recalls Mechanical Heat Detectors Due to Failure to Alert to Fire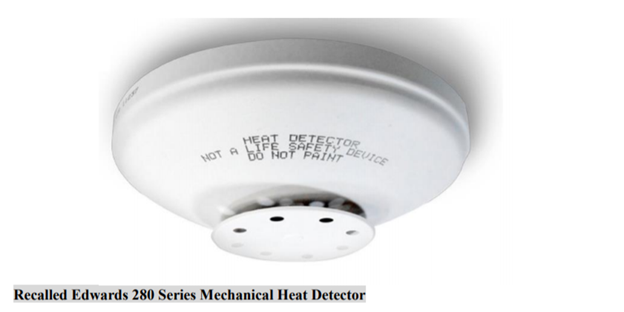 Latest posts by Bob Vezzani
(see all)
This is an important notice that Edwards Fire Safety recalled their Edwards Mechanical Heat Detectors. The specific recall is for issues affecting the 135F heat detectors. Per Edwards, the heat detectors may fail to activate when temperatures rise, posing a significant risk of failure to alert people of a fire.
These heat detectors must be replaced to remedy the problem. While they do not sound an alert or detect smoke, they are critical to replace because they detect elevated temperatures that may be evidence of a possible fire. Edwards Mechanical Heat Detectors act as sensors that detect heat and trigger security panels or fire alarms. The units are labeled with "135F" and "NOT A LIFE SAFETY DEVICE." See the following chart for the recalled units.
Edwards Mechanical Heat Detectors were sold at electrical wholesalers, contractors, fire safety professionals, and Edwards' distributors from January 1979 through May 2018. You can find these devices in life-safety applications permitted by code or in residential garages and attics.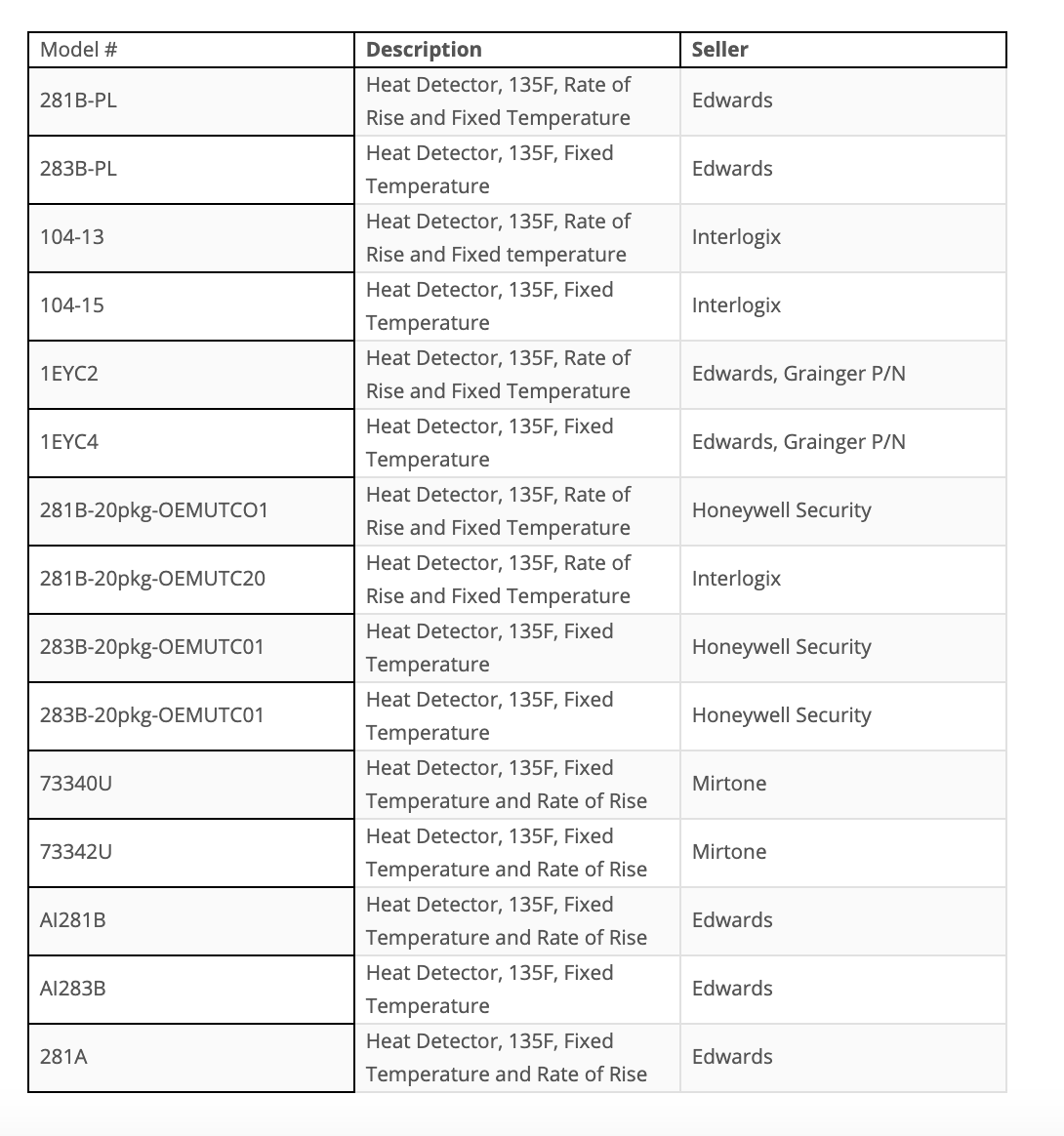 There is a process for identifying if you have any of these heat detectors and get them replaced. If you have one of the devices listed in this letter installed on your property, please contact our service department to coordinate verification and replacement by emailing service@guardiansecurity.com.

If you do not have any of the listed devices installed on your property, you can disregard this notice.
For more information on the recall, you can also contact Edwards Fire Safety at 1(800)505-5088 between 9 AM and 5 PM Monday through Friday. You can also go online to https://www.edwardsfiresafety.com/ and select "Mechanical Heat Detector Information" or at https://edwardsheatdetector.rsvpcomm.com.