3 Ways The Video Doorbell Brings Peace of Mind That Your Home Is Secure Whether You're There or Not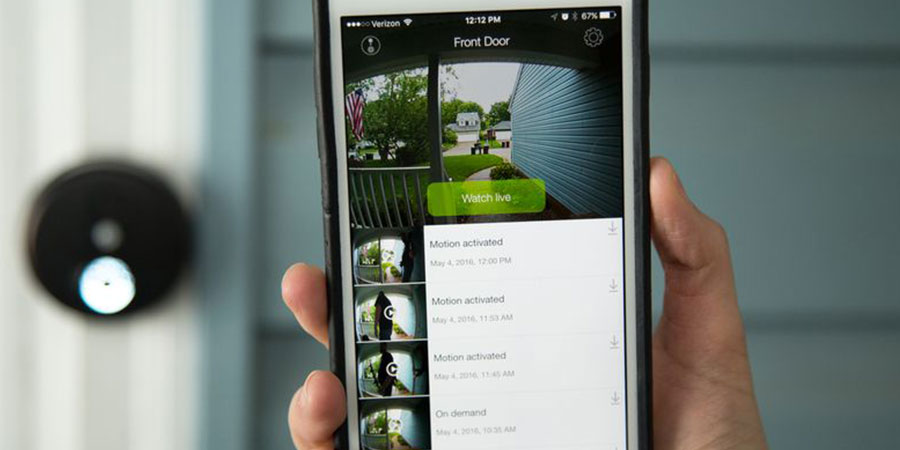 Video doorbells stream live video to your computer, tablet, or smartphone, allowing you to see what's going on at home no matter where you are. There are hundreds of stories of thefts and break-ins that the video doorbell has thwarted. Here are just a few of this doorbell's best features.
1.     Discover Possible Criminal Activity in Progress
The video doorbell doesn't just function as a doorbell. It's also a complete security camera that captures smart video clips when triggered by motion in the driveway or on your front porch. The camera stores the clips on the cloud, and you can review them at any time using the security app on your smartphone or other smart devices.
The video doorbell remains vigilant, guarding the busiest area of your home and property. After dark, when motion triggers the camera, it can also turn on the smart lightbulb on your porch, illuminating the whole area. Any criminal will scram once the light turns on, but your doorbell has already captured them on video. If you need to contact local law enforcement for any crimes committed, you can download the smart video clip and share it with them.
2.     Keep Important Packages Safe From Porch Pirates
You certainly don't want any porch pirates commandeering that expensive Christmas gift that's being delivered while you're at work. There's an easy solution to this problem. Once the delivery person rings the video doorbell, answer from the office and tell him to put the package inside your house. Then just open the smart lock on your front door using the app on your phone. You can lock it back up once the person delivering your package steps back onto the porch.
Relax now that your husband's Christmas present is safe inside your home. Now that's peace of mind.
3.     Answer the Doorbell No Matter Where You Are
Criminals like to ring the doorbell to see if anyone is home. When you can answer no matter where you are, you'll keep them guessing. Once someone rings the doorbell, communicate with your visitor using a real-time video stream. One of the best features is that you can see them, but they can't see you.
If it's someone suspicious, order them off your property. The video doorbell takes the control away from criminals and gives it back to you. You'll always know what's going on at home, even when you're not there.
The video doorbell relieves anxiety over home security. Be sure the kids made it home from school, prevent a door to door scam, or chase a porch pirate off. No matter what the situation, Guardian Security and the video doorbell take home security to the next level.
Based in Seattle with service centers across the state, Guardian is a locally-owned and operated company with a strong commitment to the people and communities we serve. Established in 1976, Guardian specializes in comprehensive security, fire and life safety systems for installations ranging from single-family homes to major retail centers.

Latest posts by Guardian Staff
(see all)