3 Advantages of IP Video Surveillance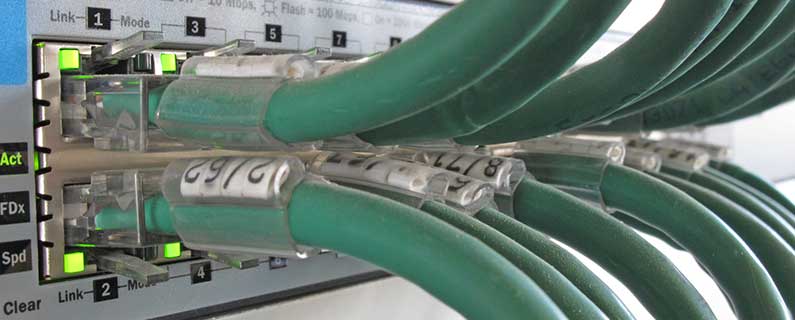 Using the power of the Internet, video surveillance is reaching levels once unimagined. IP video surveillance systems are a hot topic in the industry today especially in the greater Seattle area. IP technology was slow to gain acceptance, but with almost universal internet accessibility, that is changing and has come of age, gaiing wide acceptance. The first companies to use IP were seen as innovators, but mainstream security businesses are now moving toward IP-based systems.
Low TCO
One advantage is economics. The costs of IP hardware are falling, so that more video can be captured more cheaply on hard disks than on DVRs. The image quality which once favored the old style cameras is now comparable to digital video. Even newer cell phones are taking clearer pictures than the last generation of digital cameras. IP camera systems can be supported by existing corporate IT infrastructure without the need for new hardware. Security systems can take advantage of existing network diagnostic and management tools. Security platform decision makers need to have responsibility for or collaboration with the IT side of costs, as IT becomes a more significant influence on the process.
Fast Data Transfer
Another advantage to IP use is the functionality it delivers to loss prevention and other security personnel. It's a simple matter to copy, share, or transmit video from remote sites to central operations, which appeals to large companies with multiple sites. Smart devices also contribute to IP-based surveillance, as mobile security personnel with tablets or smart phones can send and receive video in almost real time. For many organizations cost is still prohibitive, as replacing a medium-to-large size legacy network of outdated cameras and cabling could involve significant capital. But falling costs in a competitive market, as well as demand for newer technology, will make such upgrades more acceptable.
Flexibility
The third advantage is that IP-based systems are very flexible. Companies with large systems could establish a graduated plan of priorities, for instance replacing obsolete equipment only at key points. There are many DVRs on the market capable of recording digital signals, while businesses unlikely to be streaming large files on a regular basis may be satisfied with the slower speeds of older cabling. IP-based video need not be a bandwidth hog; computer analytics could simply archive video and only transmit to control during emergency situations, or cameras activated only when a sensor is tripped. Conversion and upgrades of even a large system can be done on an incremental basis where growth and potential benefits support each step in the process.
Who Can Benefit from IP Video Surveillance?
Organizations likely to convert to IP security are larger institutions with immediate security needs, notably college campuses, large retailers, corporate facilities, and transit centers such as airports with a large area to patrol. Such organizations would benefit most from implementing IP-based systems that utilize advancements in automation and video analytics. It may be years before IP technology is the norm in surveillance systems, but it is already the preferred option for many of our clients and its use is only going to grow.
Guardian Security is the first choice for security in the Pacific Northwest for public buildings, office buildings, warehouses, homes, schools, hotels and hospitals. Our customers have included local and national names that you know and trust. For a complimentary on site analysis of your video surveillance system, please contact Guardian Security Systems today.

Latest posts by Brendan Murphy
(see all)