Video Surveillance: Solutions for Hazardous Environments

Basic Surveillance Options
Many companies assume that a few surveillance cameras are enough to protect their business. There are often unseen costs associated with this. You may need to weatherproof your cameras, install additional cooling equipment to reduce heat associated with sun exposure or you may need dust filters to reduce the impact of pollutants. Failure to properly protect equipment can result in a reduced lifespan and increase the costs of surveillance further.
Extreme Surveillance Options
If you work in an extreme environment, you'll want cameras that can help to detect and prevent destruction to your facilities. Explosion-proof cameras are used to monitor an environment and detect a potential explosion. These cameras aren't designed to withstand an explosion, but they do work to help detect an impending one. These cameras are especially useful in areas where flammable gas may escape and other high-risk environments. Using these cameras can help reduce emergency response times and decrease the risk to workers and property.
Rugged Surveillance for Tough Environments
If you have a facility that is subject to rough working environments, you can benefit from specially made cameras designed to withstand the elements. Enclosures that can reduce the effects of shock and vibration can extend the life of your cameras. Buying enclosures is a cost-effective way of managing your surveillance program since you typically don't have to buy new cameras as often. Just replace the devices used to protect your cameras and save on labor to replace entire units. Facilities that may be subject to salt water spray could benefit from a stainless steel enclosure. This would help reduce and in many cases prevent the corrosion of moving parts. Meanwhile, shock-resistant equipment can be used to help reduce the chance of damage from vibration and harsh impacts. It also protects from natural disasters like tornadoes, hurricanes and severe storms.
Terrorist attacks and crime are just one of the threats that can cause harm to a company and its workers. Commercial video surveillance technology can make tough decisions easier. By getting a real-time view of a situation, it's possible to asses risk and determine if sending a colleague to mediate a potentially dangerous situation is feasible. It's no longer necessary to guess based on loosely gathered information. Real-time video can help managers decide if a life and death situation can be turned in favor of saving lives.
Request a no obligation, no pressure on site review of your security system today. Our experts will help you identify problems, clarify available solutions, and are certified with all the best-in-class security equipment manufacturers so you can count on a truly unbiased assessment. Call us today!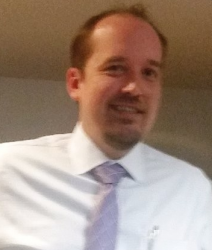 Latest posts by Matt Smith
(see all)