The Importance of Smoke Alarms

Seattle fire alarm systems customers: this is a great time to revisit the importance of smoke alarms in the home. We sometimes take them for granted, but we shouldn't – because smoke alarms save lives. Considering the fact that it only takes three to four minutes for a small house fire to spread out of control (a statistic verified by UL testing), it is very clear that seconds count when it comes to being aware of a fire in the home. The sooner you are aware of it, the quicker your entire family can get outside to safety.
Fire authorities are encouraging people to change their smoke alarm batteries every single month.
If that sounds excessive, just think of how quickly the batteries drain on other items in your household: remote controls, cameras, children's toys, etc. It's easy to forget about the batteries in your smoke alarms because you forget that the smoke alarms are even there until they go off. That's why authorities urge you to mark your calendar to change those batteries on the same day every month. Making it part of your routine is the key to keeping your smoke alarm batteries refreshed.
But if smoke alarms are so effective, why do we encourage you to utilize our monitored Seattle fire alarm systems as well? Here's why: Because the "builder" smoke alarms in your home (the alarms that are already installed in your living areas and outside your bedrooms) will only alert you to the presence of smoke or fire; they won't alert the fire department. For that, you need a monitored fire alarm system. If you are interested in a high quality fire alarm system that is connected to our monitoring center, contact Guardian Security today.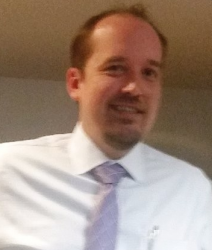 Latest posts by Matt Smith
(see all)