Protecting Yourself From Distraction Burglary

Distraction burglaries typically peak in the summer months, and then taper off in the fall before returning in full force just in time for Christmas. Understanding how distraction burglary works is critical to your home security in Seattle, and it's also an important part of staying safe in public.  Distraction burglaries happen both at home and in public, so you need to be on your guard at all times.
Here are some tips from the Seattle Police Department on maintaining your guard and preventing distraction crimes. Find more on their website at www.seattle.gov/police/prevention/personal/default.htm.
Always plan your route and stay alert to your surroundings.  Avoid shortcuts.  Walk confidently.  Scan your surroundings and make eye contact with people.
Pay close attention to your surroundings, avoid "automatic pilot"
Walk with a purpose; project an assertive, business-like image.
Use common sense; plan your route to avoid uninhabited parks, parking lots, garages and alleyways.
Stick to well-lit areas.
Develop a plan before you see trouble.  Crossing a street or entering a store may get you out of a potentially bad situation.
If a car follows you or beckons you while you are walking, do not approach it. Instead, turn and quickly walk the opposite direction.
Consider wearing clothing and shoes that you can move freely and quickly in, especially when walking or waiting for the bus.
Carry minimal items; overloading yourself can make you appear vulnerable.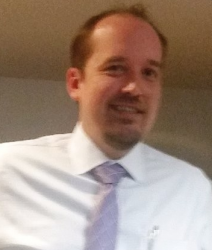 Latest posts by Matt Smith
(see all)