Smart Home Security and House Guests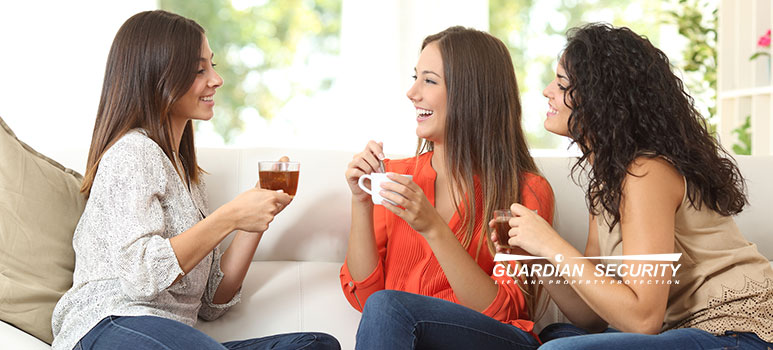 Still hanging on to one or two overnight holiday guests? You want the environment to feel welcoming for them, of course – but at the same time, you want to continue utilizing the great security technology you have in your home. Fortunately, it's easy to do both. Here's how hosts can make the most of their systems while friends and relatives are visiting.
Give guests their own user code.
If your system includes smart locks for keyless entry into the home, you can give your guests their own user code so they can come and go freely. There are several advantages here: no worrying about lost keys, no fears that guests will accidentally trigger the alarm, and no staying up to wait for your visitors if they have a late night out without you. Best of all, you can simply deactivate this temporary user code when they go home.
Use it to warm up your guest room.
It may be cold and rainy outside, but you want your guests to stay cozy inside your home. That's what makes the temperature sensor one of the most exciting parts of your smart home security system. Somehow, the spare bedroom is often the "cold room" of the house. By using the temperature sensor, you can help your guest room stay warmer at night in that room – because the sensor will adjust the thermostat based on the average temperature of the rest of the home. How impressive is that?
Take away the mystery of cameras.
Home security cameras are extremely popular – and yet, some people are still getting used to the idea of home video surveillance. If your visitors are in that category, then pulling back the curtain on cameras can help them feel more at home. What should you show them? Everything. Start by opening up your home security app, including the settings. When your friends see how easy the Geo-Services technology makes it to prevent the indoor cameras from recording when people are home, they are sure to feel more comfortable with the idea.
If smart locks, the temperature sensor or smart cameras are not yet part of your home security setup, we can help. Contact Guardian Security for a free home security consultation. We will gladly show you what's possible.
About Guardian Security
Guardian Security is the first choice for home security in Seattle and the Pacific Northwest. We service public buildings, office buildings, warehouses, homes, schools, hotels and hospitals. Our customers have included local and national names that you know and trust.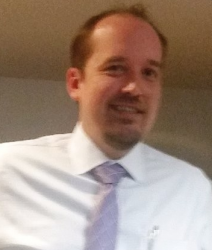 Latest posts by Matt Smith
(see all)