Keeping an Eye on Your Business While you Stay at Home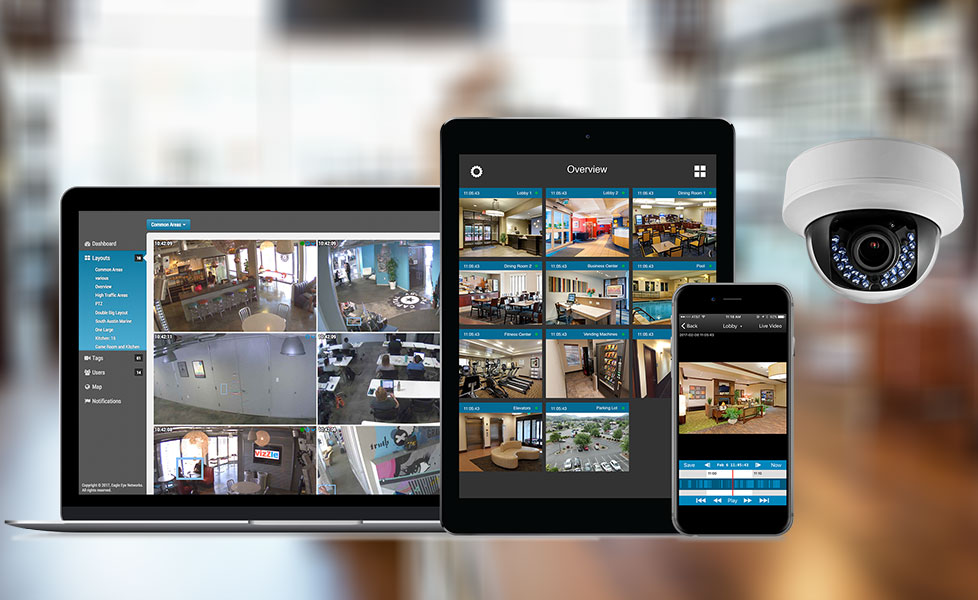 As we all become accustomed to the "new normal" of social distancing and sheltering in place, we're confronted with the problem of how to manage our businesses from afar. The security of your business is critical. So, how can you check in on things if you had to close your business due to the COVID-19 pandemic, and you're sheltering at home? Guardian Security has the perfect solution-Eagle Eye Cloud VMS, a cloud-based video surveillance solution.
Eagle Eye VMS
Eagle Eye VMS is a cloud-based video surveillance system that lets you manage your cameras and surveillance footage 100 percent in the cloud. You can even have 100 percent cloud recording as well.
It's a flexible solution designed specifically with the cloud in mind. With Eagle Eye VMS it's easy to add cameras to the network at any time, and you can adjust how long to keep recordings whenever you want to.
One primary benefit to cloud-hosted video surveillance is that it saves your clips off-site away from a server that could malfunction and from burglars that might steal security equipment. It's even safe from computer failure.
The Eagle Eye Cloud VMS App for Your Smartphone
The Eagle Eye security app for your phone makes it easy to manage your surveillance footage remotely and check in on things. It's easy to access video footage from your business even if you have multiple sites.
You can swipe through the security cameras at each site and view a live video feed or view past footage. Select a camera feed to view past clips and click on live feed to view higher resolution video.
If you look at the video in the link above, you'll see squares at the bottom that represent the timeline. Simply click and drag to the timeframe you want to view. At the left corner of the timeline, you see where you can change time increments that include 1 minute, 10 minutes, 2 hours, or 12 hours. Click the time you want to view and scroll through the frames.
If you're looking for a specific event, you can even select a date, press play at the bottom, and view security camera footage from the time selected. You can do all of this simply using the app on your phone.
Guardian Security and Eagle Eye Networks make it possible to manage your video surveillance system from almost anywhere. For more information on cloud-based video surveillance contact Guardian today.
About Guardian Security
Guardian Security is the first choice for security in the Pacific Northwest for public buildings, office buildings, warehouses, homes, schools, hotels, and hospitals. Our customers have included local and national names that you know and trust.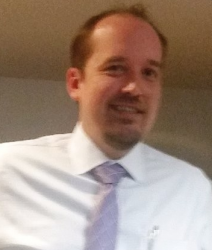 Latest posts by Matt Smith
(see all)