12 Fire Prevention Tips for Your Business
It's hard to think about the possibility of a fire or the potential devastation it can cause. Fires do happen though, and it should be a concern for every business owner. Fires not only destroy property, they can cause injury or death and destroy jobs. Bouncing back is a lot more difficult than most people think. In fact, the Federal Emergency Management Agency (FEMA) says that 40% of businesses close their doors forever after a major fire. Additional studies from the United States Small Business Administration show that 90% of businesses fail within two years after experiencing disaster, such as fire.
The best steps you can take now in coming back after a fire is to do all that you can to prevent one from ever happening, and have plan of action should one occur.
Businesses with fire prevention plans and tools, such as fire alarm systems, fare much better than those that do not.
Make a plan to implement these 12 Fire Prevention Tips in Your Business
Make sure that your business is in compliance with all local fire codes. Not only will following regulations help keep your employees, customers and property safe, a record of compliance can help if you ever have to file an insurance claim.
Use a monitored fire alarm system in your workplace. A fire and security alarm specialist can suggest the best fire detection system to meet the needs of your structure and type of business.
Schedule regular electrical inspections to keep the system in safe working order.
Have employees report all electrical hazards or disturbances and make a note of them to discuss with an electrician.
Make sure the electrical system is adequate to support business needs. Talk to an electrician about the needs of the business and make necessary upgrades.
Have employees practice safe electrical usage by not overburdening outlets and turning off electronics such as computers at the end of the day.
Maintain access to control panels.
Maintain all equipment and machinery.
When possible, use non-sparking tools and control static electricity.
Keep the business clutter-free. Keep paper and rags away from any source of ignition
Store chemicals safely.
Install fire extinguishers and train employees on their usage.
About Guardian Security
Do all that you can now to prevent a fire and call Guardian Security. We're your partner in protection. Guardian Security is Washington's leader in residential and commercial life safety solutions. Established in 1976, Guardian specializes in comprehensive security, fire and life safety systems for installations ranging from single-family homes to major retail centers.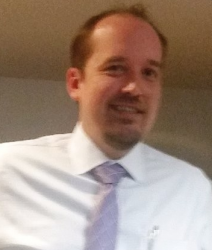 Latest posts by Matt Smith
(see all)