New Code Requirements For Washington State Cannabis Facilities
Since legalizing marijuana back in 2012, the cannabis industry in Washington has skyrocketed. Of course with tremendous growth, comes more government regulation. Guardian Security can provide expertise and guidance  here in Washington to help you keep up with the changing code requirements, as well providing professional security & fire alarm systems design and installation for your cannabis facility.
New Fire Codes For Washington State Cannabis Facilities
Permits are required for cannabis extraction systems. Both an operational permit and a construction permit are required to use or install a cannabis extraction system.
A new chapter of the Fire Code, Chapter 38 – Marijuana Processing and Extraction Facilities – is adopted as an emergency rule, but not as a permanent rule at this time.
What This Means for Your Facility
All public buildings have to meet minimum building code life and fire safety requirements. Cannabis facilities in Washington have unique considerations when it comes to fire safety. The new code requirements approved in 2015 are very specific in regards to installation of automatic fire sprinkler systems, fire suppression systems, and automatic smoke detection systems and what types of licensed fire alarm contractors are approved for this type of work.
Luckily, Guardian Security Can Help.
Guardian Security Systems, Inc. is one of the largest locally-owned and operated fire and security alarm contractors in the Puget Sound area with an experienced and dedicated staff of technicians, design expertise, and administrative professionals.
We understand the unique code requirements for the Cannabis industry and are an approved fire alarm systems contractor for cannabis facilities in the State of Washington.
Contact us today to begin the process of keeping your cannabis facility safe and code compliant.
References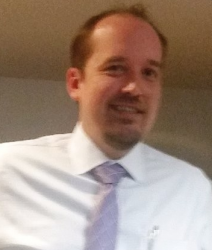 Latest posts by Matt Smith
(see all)