New Burglar Alarm Dispatch Requirements For Redmond

Beginning April 15, 2016, to qualify for a police dispatch in the City of Redmond there must be some form of verification that the alarm is valid.
The qualifiers are:
An eyewitness to a crime in progress
Video or Audio evidence of a crime
The receipt of two or more alarms signals during the same alarm event (signals received within the same ten minute window)
Associated with the receipt of two or more alarm signals, Redmond encourages the use of Enhanced Call Verification. After receipt of the alarm signals, a call to the premise is made and, failing to reach a Responsible Person, a second call is made to the owner or manager of the property to attempt to further verify the validity of the alarm.
*The above verification requirements do not apply to robbery, duress or panic alarms.
*Alarm system registration is no longer required.
*For further information go to:
https://www.redmond.gov/594/Alarm-Protocol/
Guardian Security Systems, Inc. is one of the largest locally-owned and operated fire and security alarm contractors in the Puget Sound area with an experienced and dedicated staff of technicians, design expertise, and administrative professionals. Contact us for more information and a complimentary quote.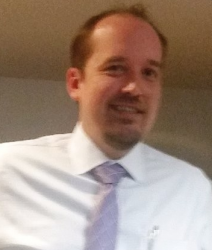 Latest posts by Matt Smith
(see all)