It's Time to Upgrade Your Siemens MXL Fire Alarm System to the New FireFinder XLS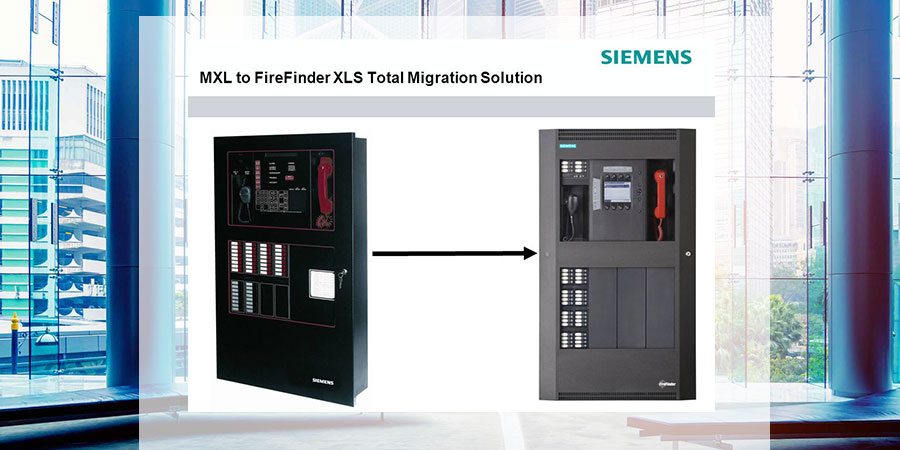 Latest posts by Bob Vezzani
(see all)
As of October 2018, Siemens discontinued the manufacturing of replacement parts for the Siemens MXL fire alarm system, so it's time to upgrade to the new FireFinder XLS. While you may be happy with the performance of the old system, aged systems become more expensive to repair and service.
With no more replacement components, your business may be tempted to use makeshift parts, but this may compromise the integrity of the entire system. Siemens has a migration solution that helps extend your investment in your old system by allowing you to reuse MXL parts when installing the FireFinder XLS system. Migration of your fire alarm system may seem overwhelming, but Siemens Migration Solution makes the process simple by breaking it down into phases. Here's a brief look at the migration phases.
Phase 1
Upgrade your Siemens MXL system with innovative panels. The Cerberus Pro Modular provides smart fire detection for complex or large applications. This contemporary version of FireFinder XLS is completely customizable. It allows you to construct a cost-effective fire alarm system with Siemens' latest technology innovations.
Phase 2
Next, replace phased-out detectors for advanced fire detection with 520 Hz sounder bases, and CO detectors. The new FireFinder XLS includes a PAD-5 power supply that has significant potential. There's no need to worry about your current FP-11 detectors because they meet current standards and codes. However, there is a path for migration when you're ready to expand your system. New detectors will be available that meet UL 268 7th edition requirements for future expansion of your system.
Phase 3
You can continue to upgrade the customizable Cerberus Pro Modular to meet the current needs of your facility today and into the future. Siemens will continue to manufacture components that meet UL 268 standards. Support for the older MXL systems will continue until 2023 giving you time to upgrade your fire alarm system for maximum cost-efficiency.
When you upgrade your MXL system to the most recent Siemens technology your system will keep providing efficient fire security many more years. You'll also extend the lifetime of your prior investment and save 75 percent versus replacing the whole fire alarm system.
Migrate Your Out-Dated Fire Alarm System Today
Guardian Security is an authorized Siemens dealer with over 40 years of experience installing, maintaining and servicing fire alarm systems throughout Washington State. To schedule an evaluation of your fire alarm system and a complimentary migration plan, please contact us today.