How Dads Can Always "Be There," With Smart Home Automation
Some dads have 9 to 5 careers, and others have them 24/7. Modern dads are on the go, and they aren't always able to see what's going on at home – at least not in person. Moms can fill them in to some extent, but most moms are just as busy. Fortunately, there is a modern security solution that can fill in the gaps for both of them whether they are home, at work, or on the road.
It's a home security system that connects multiple devices in order to stay on top of the safety of everyone in the home, whether or not parents are present. Those devices include powerful tools like motion-sensitive doorbell cameras, contact sensors, and smart smoke detectors with cloud-based intelligence. In other words, this is a system featuring tools that intuitively act to keep family members safe at home.
Consider These Examples In Smart Home Automation
· If the kids are home alone and there's motion on the front porch, Dad can receive a smartphone alert. He'll swipe on the link to quickly see what's going on at the front door, and assess whether he needs to take action.
· If the kids leave a front or back door unlocked while they're home alone, Dad can be notified of that as well (and text the kids to close that door!).
· If smoke is detected in the home, the system will call Dad and he can verify whether the fire department should be dispatched.
· When night falls – whether parents are home or not – they can check to see the status of all the doors and windows in addition to whether the security system is armed. If anything needs to be locked, they can lock it with their phone; if the system is unarmed, they can arm it with the same mobile app.
Modern dads (and moms!): This is a system that does much of the home security work for you.
Contact Guardian to Learn More
To learn more about how dads can "be there" even when they aren't with the help of a modern home security system, contact Guardian Security. We will be glad to show you more details and answer questions on additional equipment, including home security cameras and home automation tools.
About Guardian Security 
Guardian Security is the first choice for security in the Pacific Northwest for public buildings, office buildings, warehouses, homes, schools, hotels and hospitals. Our customers have included local and national names that you know and trust.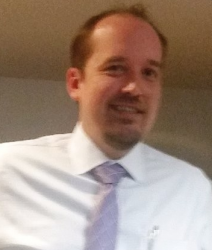 Latest posts by Matt Smith
(see all)