How Alarm Contracts Protect Our Customers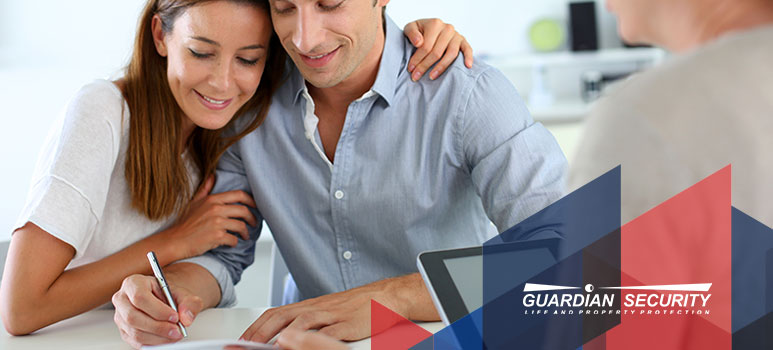 Latest posts by Christopher Moye
(see all)
These days, it seems like you can get just about anything on demand: a ride, a repair service, or even a cool place to stay on vacation. Well, home security companies are available on demand too – but yes, they typically require the customer to sign a service contract. What are home security contracts for? They're for the protection of both parties. Consider these reasons.
EQUIPMENT IS VALUABLE
It's no secret that security equipment costs money, and a contract ensures that the company is protected if something happens to it while in the homeowner's care. Likewise, the homeowner is protected from liability if the equipment is defective – all thanks to the written contract that outlines the terms of using and maintaining the equipment.
VALUE CAN BE ADDED
Speaking of value, a contract enables a home security company to build value on top of its basic services. The company may choose to add value with a low-cost installation, one free month of monitoring service or an extra piece of equipment. If they do, the offer should be documented and the information retained for the homeowner's file.
OFFERS CAN BE CUSTOMIZED
Customizing offers is an extension of the same principle. A home security company can create offers and packages based on what has worked well in the past, or what a specific homeowner's needs are; however, this can only be done effectively with a written contract in place for each client's account.
In short, home security companies have contacts because they work. Calling for a ride, hiring a quick handyman or booking a vacation property owned by another homeowner may all be part of the "new normal" – and that's great, for those industries. But when it comes to a long-term service like home security, a contract is absolutely necessary to ensure the services are provided properly and the equipment is preserved for the duration of the service.
To discuss a home security contract that meets your needs, contact Guardian Security.
ABOUT GUARDIAN SECURITY
Guardian Security is the first choice for security in the Pacific Northwest for public buildings, office buildings, warehouses, homes, schools, hotels and hospitals. Our customers have included local and national names that you know and trust.