AES Radio for Commercial Fire Alarm Monitoring in Washington State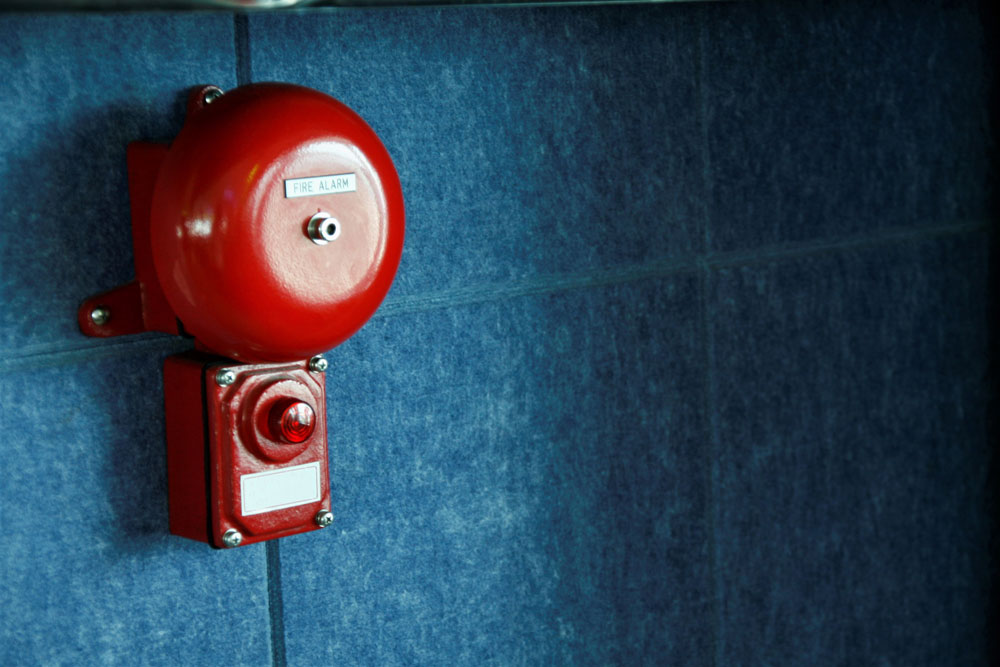 All commercial buildings are required to have a monitored fire alarm system installed. For high quality commercial fire alarm monitoring in Washington state or elsewhere, mesh radio technology provides the best signal communication. Find out what mesh radio alarm monitoring is and why we believe it's the best choice for monitoring your commercial fire alarm.
What is Mesh Radio Technology?
Mesh radio was originally a communication pathway for the U.S. military, designed to provide a network on which signals could find the most efficient route to their destination on a redundant pathway — as opposed to being confined to a single route, i.e. telephone service. In a fire alarm monitoring application, mesh radio provides the most reliable, redundant communication pathway back to our central station.
How Does Mesh Radio Alarm Monitoring Work?
In a mesh radio network system, the network relies on nodes to relay the data. As an alarm signal travels from the panel to the central station, it quickly "hops" through the nodes until it reaches the central station receiver. It's self-healing algorithms allow the network to constantly reconfigure itself, providing the fastest path to the receiver.
AES Radio for Fire Alarm Monitoring in Washington State
At Guardian Security, we rely on AES, the leading maker of mesh radio telecommunications for alarm applications. Our private AES mesh radio network is the largest in Washington, and extends further than any other AES network in the state. AES radio enables us to offer these advantages to fire alarm monitoring customers.
Uptime and Longevity
At one time, plain old telephone service (POTS) was the gold standard in alarm signal transmission. But even in its heyday, POTS often succumbed to downtime due to jammed phone lines. Today, POTS technology is being sunsetted by most major service providers; meanwhile, radio waves have stood the test of time. Even in the digital age, they aren't going anywhere. That makes AES radio a smarter choice for fire alarm monitoring than traditional phone lines.
Lower Operational Costs
Today, cellular is a widely accepted means of alarm signal transmission. But for a commercial fire alarm, AES radio is a more cost effective platform. Cellular technology is subject to constant upgrade expenses — but with AES radio, there are no costly change-outs or truck rolls.
When your fire alarm system is monitored with AES radio technology by Guardian Security, you get supervised operation, network connection and UL compliance without expensive check-ins. You'll also have a built-in data module, which means no more paying for multiple phone lines to monitor your fire alarm. Altogether, this means a more affordable alarm monitoring service.
Reliability and Speed
Cellular networks are not immune to outages. If your wireless network has an outage, then the frightening reality is that your fire alarm monitoring could be interrupted until service is restored. But radio mesh networks are resilient, with multiple sites of varied terrain and complexity. This makes them far more reliable than cellular.
Then, there's speed. While cellular may take a commercial fire alarm signal up to 45 seconds to connect to the central station receiver, our AES radio network can connect in under three seconds. When you consider the fact that a fire can double in size and intensity every 30 seconds, that speed makes a difference — even the difference between life and death.
Guardian Security has developed the largest AES radio mesh network for fire alarm monitoring in Washington state. Because we are fully committed to providing our customers the most reliable choices in alarm technologies, we recommend our AES mesh radio for commercial fire alarm monitoring. Call us today to learn more.
About Guardian Security Systems, Inc.
For over 40 years, Guardian Security has been at the forefront of custom commercial security, fire, and communication systems integration in Washington State. Contact us today to learn more.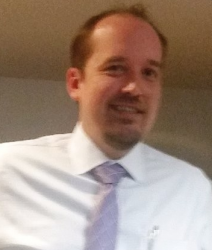 Latest posts by Matt Smith
(see all)