Security Systems Provide Solutions for Today's Hotels
When guests choose a hotel, they think of amenities, convenience, and comfort. For most guests, safety only becomes a concern if for some reason they have a reason to feel unsafe. While hotel guests might take security for granted, hotel owners should not. A hotel builds its reputation on the safety and comfort of its guests. In fact, the protection of guests and the maintenance of assets is heart of hotel profitability.
Every Hotel is at Risk of Crime
Hotels face numerous risks including crime, fraud, sabotage, terrorism, and natural disaster. There are many things that make hotels a target, including an effort to be exactly what you'd expect a hotel to be—hospitable. Very often, hotel websites contain information that make the structure and its guests vulnerable, such as pictures that unintentionally allow criminals to piece together the floor plan; and the pictures of senior employees, allowing criminals to deduce when the most well-trained people are working and evaluate the best time to commit a particular crime.
Whether it is a large hotel part of a chain or a single boutique hotel, safety should be a top priority and every possible measure taken to protect visitors and employees, and prevent crime.
Here is why:
Maximum Consumer-perceived Benefits – Hotel guests assume they are well-protected, even if they are not. A visible hotel security system that employs layers of security such as access control and indoor and outdoor security cameras affirms that belief and adds to their over-all perceived benefits.
Optimized Management – Security cameras and CCTV improve productivity and optimize management's abilities to spot problems and address issues immediately.
Access control – Theft of merchandise or services is a common problem for most hotel establishments. Access control systems protect those assets.
Safety – Whether it is a lone physical attack or some other intended crime, security systems are the most effective way to thwart potential crime, and potential harm.
Improved customer service – Customer service is important in the hospitality industry, and consumers are quick to make their voices heard if they do not receive the attention they feel they deserve. A security system can help employers note areas of difficulty and improve their service.
Mitigate Risk Damage – While all accidents cannot be avoided, security cameras can help in detecting fraud and mitigating damages.
Cost Reduction /Energy Savings – Guest comfort is of paramount importance in the hospitality industry, but ensuring that each area is ready at all times for guests is a costly venture. Using automation can help manage lighting and climate controls so every area is optimally prepared, yet reduces waste.
Every hotel should have an expert evaluate the facility to determine the best security systems and applications to address specific needs. If you have questions about how to improve your hotel security, give us a call today!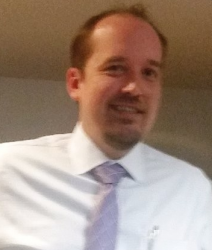 Latest posts by Matt Smith
(see all)