How A Smart Home From Guardian Makes Your Summer Better!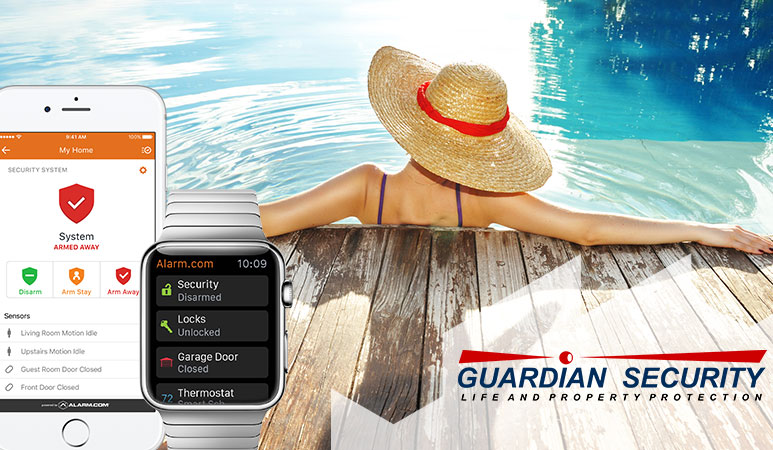 As the BBQ season draws near to a close for the year, it's time to talk about how Alarm.com from Guardian Security can help your summer fun reach new heights! Your smart home security system can give you the high-tech help you need to host better get-togethers and keep everyone safer in the process. Here's how:
1. By helping you greet early birds.
Picture this: It's half an hour before the party, and you're still stirring the potato salad. You still have to turn the grill on, mix the drinks and find the plastic forks. Ding-dong! Those friends who are always early have arrived right on time (from their perspective). Instead of running to the door frazzled, you let them in with your smartphone, say hi cheerfully and tell them to make themselves comfortable without breaking your focus.  
2: By keeping an eye on the kids.
Once the party is in full swing, the adults want to visit with each other – meanwhile, the kids want to explore. With contact sensors, your Alarm.com system helps you keep tabs on the kids in your home and lets you know when they have crossed into off-limits areas of the property. You'll get an alert and can immediately go to the location to see what they're up to.
3: By keeping the mood on point.
The sun may be out at the beginning of the evening, but you'll still have guests hanging out after dark. Whether that's still the main party or an "after party," you can keep the mood on point effortlessly because of your Alarm.com-powered indoor and outdoor lighting. It's all activated automatically, and you don't even need to put down your drink.
4: By impressing your guests.
Whether or not you choose to call it a "party trick," you can show off your system to your guests throughout the night. Everyone who's playing pool in the garage is coming back inside? Show your guests how you close the garage door with your phone. Wondering where so-and-so is? Check out the backyard camera on your app look for him that way. There are lots of ways to impress guests with smart home technology!
5: It makes end-of-night tasks easier.
The party's over, but your work for the night isn't. Now, it's time to secure the house after this shindig opened it up to dozens of guests. Whether you choose to use your smartphone or Alexa, you can easily command it to "put the house to sleep" – just create a scene on your Alarm.com system that locks your doors, arms your security system and dials down the temperature for a cool summer night of sleep.
Alarm.com technology from Guardian Security is easy to use any time of the year, but summer is a great time to get started. If you want to know more about its smart home technology, ask us about a smart home upgrade featuring Alarm.com today.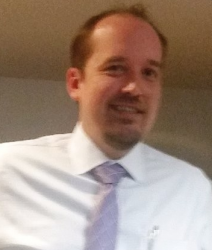 Latest posts by Matt Smith
(see all)