Is it Really Guardian Security Systems? How to Avoid Security Scams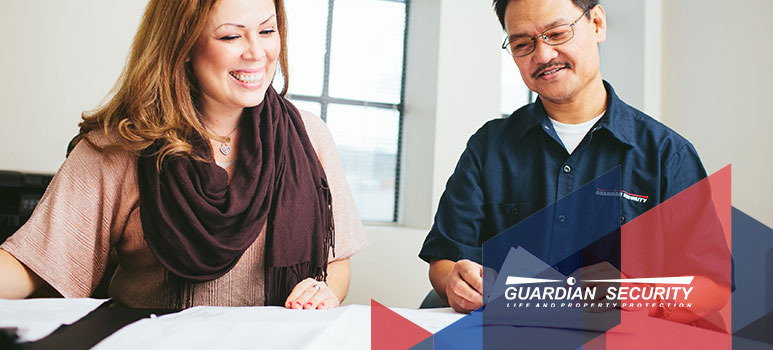 Latest posts by Ainsley Close
(see all)
If you do a Google search looking for "Guardian Security Systems", you are likely to find that there many companies across the nation with the same or very similar names. Prior to the internet, that would not pose any problems for you the customer, or we the business. In the "old days" the Guardian Security in your phone book was pretty likely the Guardian Security with whom you did business, which a business' local reputation everything. Today, one of the complications of our internet social society is that it is easy to confuse one "Guardian Security" with another which makes it difficult to know who is the real deal, and what reviews are legitimately attributed to the right company. We want to help make that easier.
You Know it is Guardian Security Systems When….
Guardian Security Systems is a local residential and commercial security systems integrator based in Seattle, Washington. We serve Washington state exclusively, so any businesses with the same or similar names, (whether in state or out of state) are just not us, nor affiliated with us. Here are just a few of the businesses across the nation with similar names:
Guardian Protection Services
Guardian Alarm
Guardian Security Alarm Services
And many others across the nation.
Verifying Our Identity
Dealing with a local security company whom you can trust is very important. Before doing business with anyone, especially someone entering your home, it is always a good practice to verify their identity before having them enter or conducting business. If you would like to verify the identity of one of our service representatives or technicians, you can contact us anytime via phone or email at: (206) 622-6545
Legitimate Reviews
As a consumer, you want both the positive and negative experiences to count, ultimately resulting with a company striving to improve whenever and wherever possible. Also, if you are looking for reviews to evaluate a company, it is important that they apply to the company whom you are considering.
One way to do that is to make sure your review, or the one you are reading, applies to the right company. Another way to find additional information about Guardian Security Services is to talk to your friends and neighbors. Since we are a local Seattle, Washington company, having served the community since 1976, chances are good that you can find many people in your immediate circle of influence that knows us, and our reputation for excellent service and integrity.
We strive for outstanding service with every customer, at every encounter. We understand though, that sometimes we can miss the mark. It is always our goal to resolve any matters promptly and encourage our customers to contact customer care for a swift resolution.
About Guardian Security
Guardian Security Systems specializes in comprehensive security, fire and life safety systems for both residential and commercial installations, serving Seattle and all Washington state