How New City of Seattle Fire Department Regulations Will Affect Businesses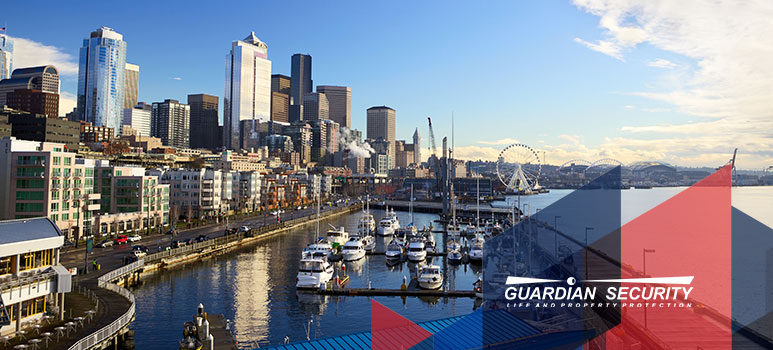 Latest posts by Christopher Moye
(see all)
We appreciate our customers for their continued use of Guardian Security for fire and life safety inspections and work tirelessly to keep your properties safe and in compliance with the Authority Having Jurisdiction (AHJ) over the fire code of your property.
Realizing that fire and life safety systems are among the most important components of any building for preserving lives and protecting property, the Fire Code requires that systems be tested annually to ensure they are in good working order.
New Rules For Documenting Code Compliance
As of July 1 2017, the Seattle Fire Department has implemented new regulations that improve the tracking and documentation of your building's fire and life safety systems, such as fire alarms and sprinklers. To improve tracking and citywide compliance, the SFD will be using Brycer, a private company, and their online tool, The Compliance Engine www.thecomplainceengine.com to accurately track timely inspections which will expedite repairs and reduce false alarms.
Fire Chief Harold Scoggins Explained New Charges
In a letter to building owners and service providers, Fire Chief Scoggins explained that there will be a $30 per system, per year filing fee associated with the submission of each report (except hood systems which is every 6 months) which your service provider is responsible for collecting from clients and submitting the fee on their behalf, along with the report. This fee is to pay for the vendor system and offset the cost of a new Lieutenant-Prevention Inspector who will be working with owners to resolve compliance cases.
Guardian Security Is Working for Your Safety
As your contractor, we will be administering the reporting of your system on your behalf and charging the AHJ fee, as well as our cost for administering the report. We are currently training staff and adding additional capacity to achieve compliance, and as such will be charging an administration fee to complete the work on your behalf. Your safety is our top priority as we meet these new demands and continue to strive and provide the best products and services possible to our customers.
We Are Ready to Help With Questions
The goal of the requirement is to improve life safety and protect all who live, work and visit the beautiful city of Seattle. If you'd like more information about these new regulations, we are happy to answer your questions.Just email us at customercare@guardiansecurity.com or call 206-622-6545 x0.  You can also contact the local AHJ.
About Guardian Security
Guardian Security has been the trusted provider of custom commercial security, fire and communication systems throughout Washington State for over 40 years. Guardian Security is built on trust, integrity, and our endless effort in improving products and services.