Check your Fire Extinguisher as it may have been recalled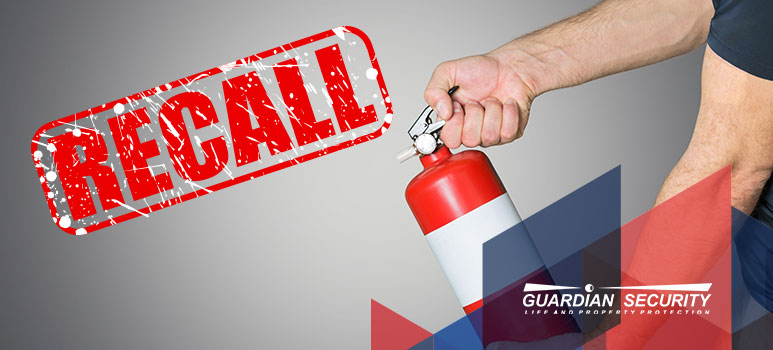 Latest posts by Christopher Moye
(see all)
An Estimated 40 Million Fire Extinguishers Recalled by Kidde
On November 2, 2017  the U.S. Consumer Product Safety Commission recalled over 37.8 million Kidde brand fire extinguishers, some with plastic handles and some with push-button release.  
You may not be able to count on your fire extinguisher when you need it most. This is not what you want to hear about a life safety device you have purchased for your car, boat or home.  Especially if you bought one of these extinguishers to replace a Kidde extinguisher that was part of the 2015 recall for the same reasons.
According to the recall notice, "The fire extinguishers can become clogged or require excessive force to discharge and can fail to activate during a fire emergency. In addition, the nozzle can detach with enough force to pose an impact hazard."  
The recall notice also says Kidde, "is aware of a 2014 death involving a car fire following a crash. Emergency responders could not get the recalled Kidde fire extinguishers to work. There have been approximately 391 reports of failed or limited activation or nozzle detachment, including the fatality, approximately 16 injuries, including smoke inhalation and minor burns, and approximately 91 reports of property damage."
The style extinguisher involved in this recall are most likely to be found in homes, boats, personal watercraft, and your vehicle (commercial and personal).  If you have any plastic top Kidde brand fire extinguishers in your commercial facility, even if they are not part of this recall, Guardian recommends you replace them. Because of the plastic materials used to construct these extinguishers we cannot properly service the extinguisher during the 6-year maintenance intervals. They are typically disposed of and replaced with an appropriate commercial-grade extinguisher.
If you believe you have an extinguisher that is part of this recall you can verify here. Kidde is offering a free replacement for these extinguishers and you can contact them about your extinguisher by calling Kidde toll free at 855-271-0773 or by visiting www.kidde.com.  
We urge you to make sure you don't have an extinguisher that will fail you when you need it most. If you are not interested in a Kidde brand replacement from a company with a track record of recalled life safety devices, Guardian Security would be happy to help you replace your extinguishers with one of our trusted brand manufacturers.
About Guardian Security
Serving Washington State for over 40 years, Guardian Security is the first choice for security in the Pacific Northwest for public buildings, office buildings, warehouses, homes, schools, hotels and hospitals. Our customers have included local and national names that you know and trust.
Additional Resources:
Links to Kidde Product recall notice: