Top 7 Home Burglary Myths You Should NOT Believe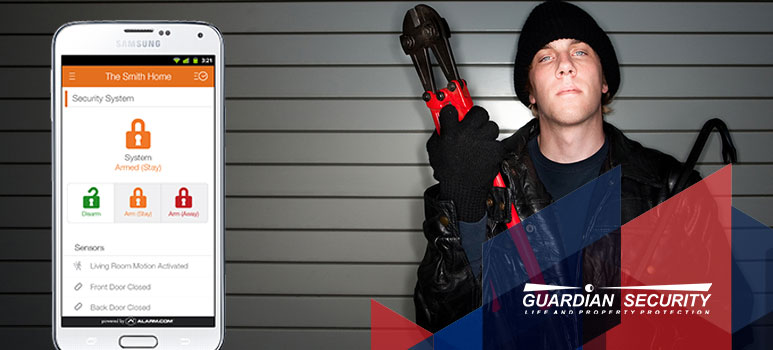 Latest posts by Christopher Moye
(see all)
We see crime daily on television shows, in movies, and in video games. How crime is depicted in the media is far different than how it plays out in reality, however, and that misinformation can put our family, property and us at risk.
Let fact, not an assumption, help you make important decisions about protecting what you value.
Myth #1: Most people do not need to worry about a burglary.
Fact: We all need to be concerned about the possibility of a burglary. In fact, the US leads the world in the number of burglaries with four occurring every 60 seconds. That is one every 15 seconds! The FBI 2012 Crime report (most current data available) says that we can expect one in every thirty-six homes in the United States to be burglarized this year.
Myth #2: Most burglaries happen while you are at home asleep.
Fact: Unlike in most television shows, most break-ins do not happen in the dead of night while you sleep. Thieves want to do the job fast and not get caught, so most try to avoid residents. 65% of burglaries happen between 6 am and 6pm, while most people are at work.
One in every thirty-six homes in the United States to be burglarized this year.
Myth #3: The back of the home is a thief's first choice in point of entry.
Fact: National crime statistics show that 33% of intruders enter the home through the front door. Even more surprising, it is very often through an unlocked door!
Myth #4: It is enough to lock a window.
Fact: In window entry crimes, 61% of them involve breaking the pane. This makes glass break sensors an important layer of protection.
Myth #5: A watchful neighbor is likely to catch a crime in progress.
Fact: The average burglary lasts only 8 minutes. When a neighbor catches a crime in progress, it is by chance, and the odds are very much against it happening. Even worse, should a neighbor see suspicious activity it likely will not be in enough time to alert authorities and have the criminal caught.
Myth #6: Home alarms are more beneficial in alerting you to crime than deterring it.
Fact: A study by the University of North Carolina at Charlotte's Department of Criminal Justice and Criminology found that criminals try to determine if a home structure has a home alarm system before attempting a break-in. In fact, most convicted burglars say that they avoided homes with security systems. Equally important, if an alarm sounded, they reported leaving the home immediately.
Myth #7: The cost of a home alarm system is too pricey for the average resident.
Fact: Many homeowners believe that they cannot afford home security systems. According to FBI crime statistics, the average loss to home burglaries is just over $2,000, which exceeds the price of a basic security system. Even worse, that price does not factor in the cost of raised home insurance premiums or the loss of peace and feeling of safety caused by crime.
About Guardian Security
Property can be replaced. Recovering the peace of mind knowing your home is your sanctuary after a break-in is much more difficult. Guardian Security is here to answer all of your questions about home security systems.Please contact us today for a free security consultation.