How to Handle Annual Fire Inspections In Washington State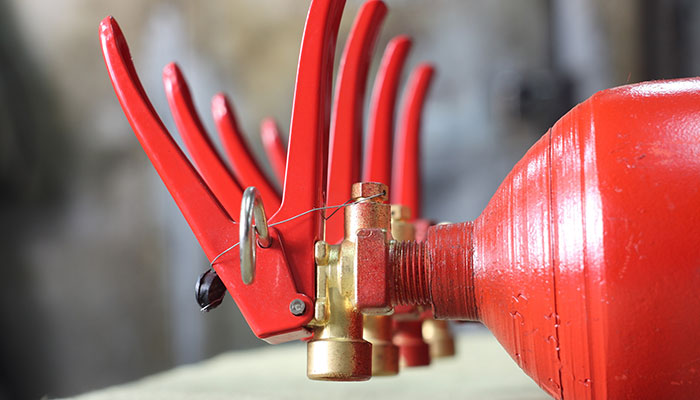 When annual fire inspection time rolls around – or, a property receives notification that the fire department wants to see an inspection completed on demand – it can be a stressful time for managers of a commercial property. To address this, here are some recommendations for businesses of all sizes.
Don't panic. 
This is the first rule of thumb for any type of inspection, and fire inspection is no different. A fire inspection isn't a judgment on the size, layout or inner workings of the property. It's simply an annual appointment required for compliance with municipal authorities and/or industry regulators in order to meet obligations of public safety. As long as the ownership and management are doing their part to comply before, during and after the inspection, there's nothing to worry about.
Get prepared. 
One of the ways a site manager can get prepared for a fire inspection is by making sure all appliances and lighting fixtures are functioning properly before the inspectors arrive. If there is concern that something might not be working safely, call out a repair professional as far ahead before the inspection date as possible. And remember: This isn't necessary simply to "pass a test." This is necessary for the safety of everyone who occupies the building – most notably, employees and customers.
Become familiar. 
If a facility manager has never become familiarized with the building's fire safety equipment prior to the inspection, then it's time to get familiar now. To fulfill the safety responsibilities of a site manager, ask a security systems integrator to train the appropriate personnel on the use of all the fire and life safety devices installed. This can be the same integrator that performs the inspection as well – for example, Guardian Security can perform fire inspections in the Pacific Northwest for any size business and train its management on the correct protocol for using the equipment. Inspections can be performed on any site, whether or not we installed the system.
To learn more about preparing for a fire inspection or to request a fire inspection from an experienced security integrator, contact Guardian Security.
About Guardian Security 
Guardian Security is the first choice for security, smart home technology and fire inspections in the Pacific Northwest. We service public buildings, office buildings, warehouses, homes, schools, hotels and hospitals. Our customers have included local and national names that you know and trust.

Matt is the Director of Sales at Guardian Security with over 15 years of industry experience.

Latest posts by Matt Smith (see all)